Welcome to one bed apartments at The Marches.
From cool bachelor pad, to a cosy love nest for two. With stylish design, luxury features and glorious views of London, minus the crowds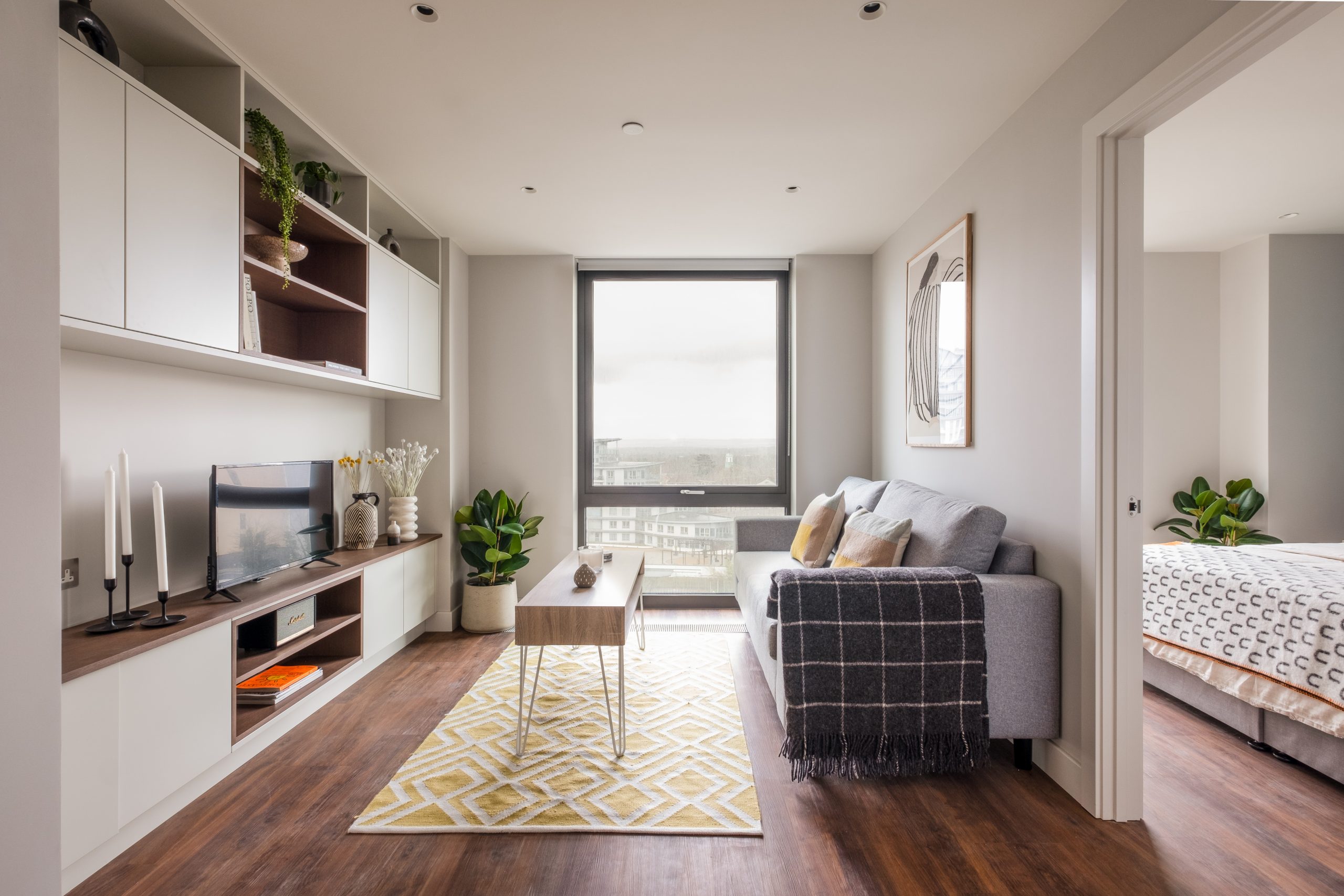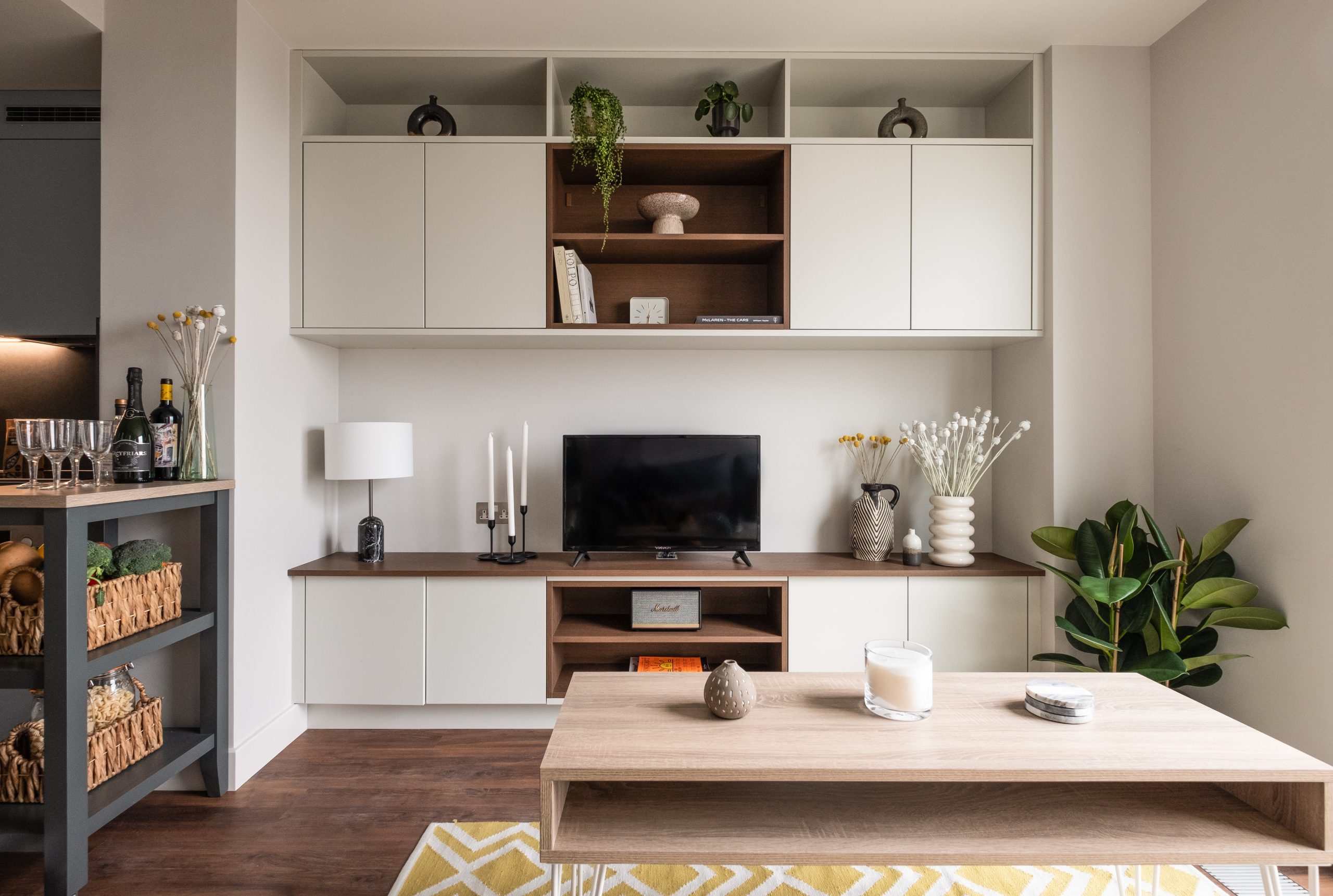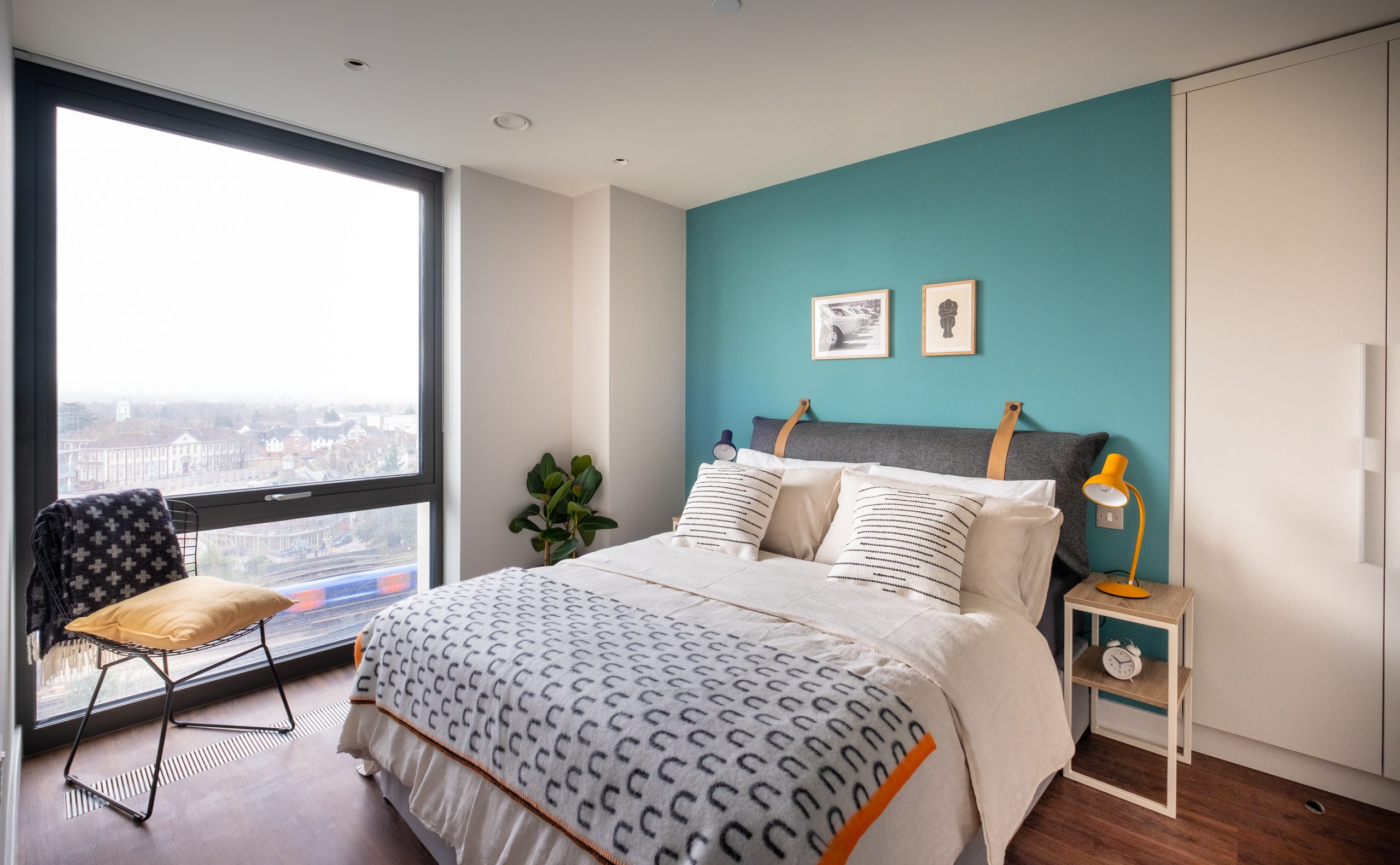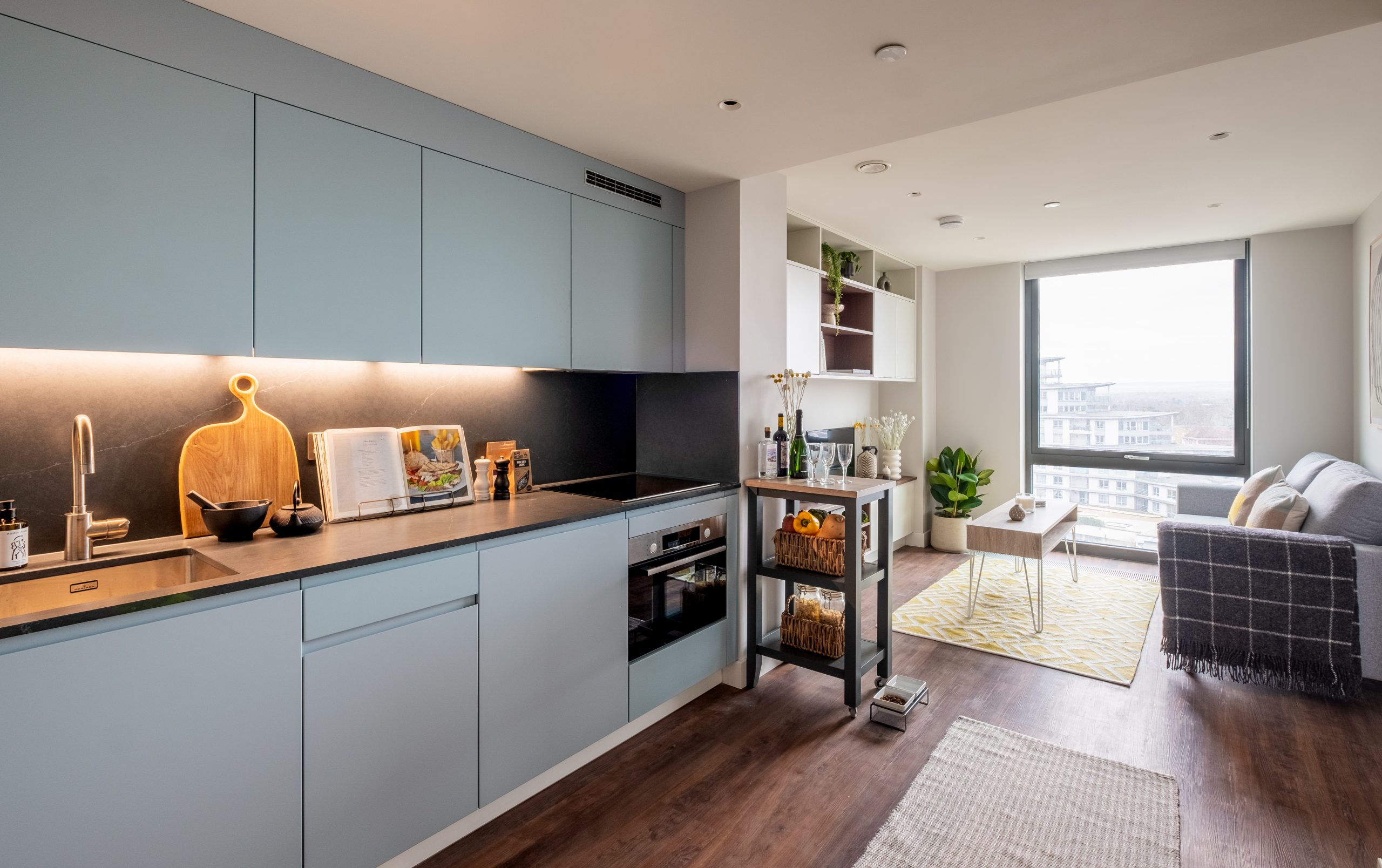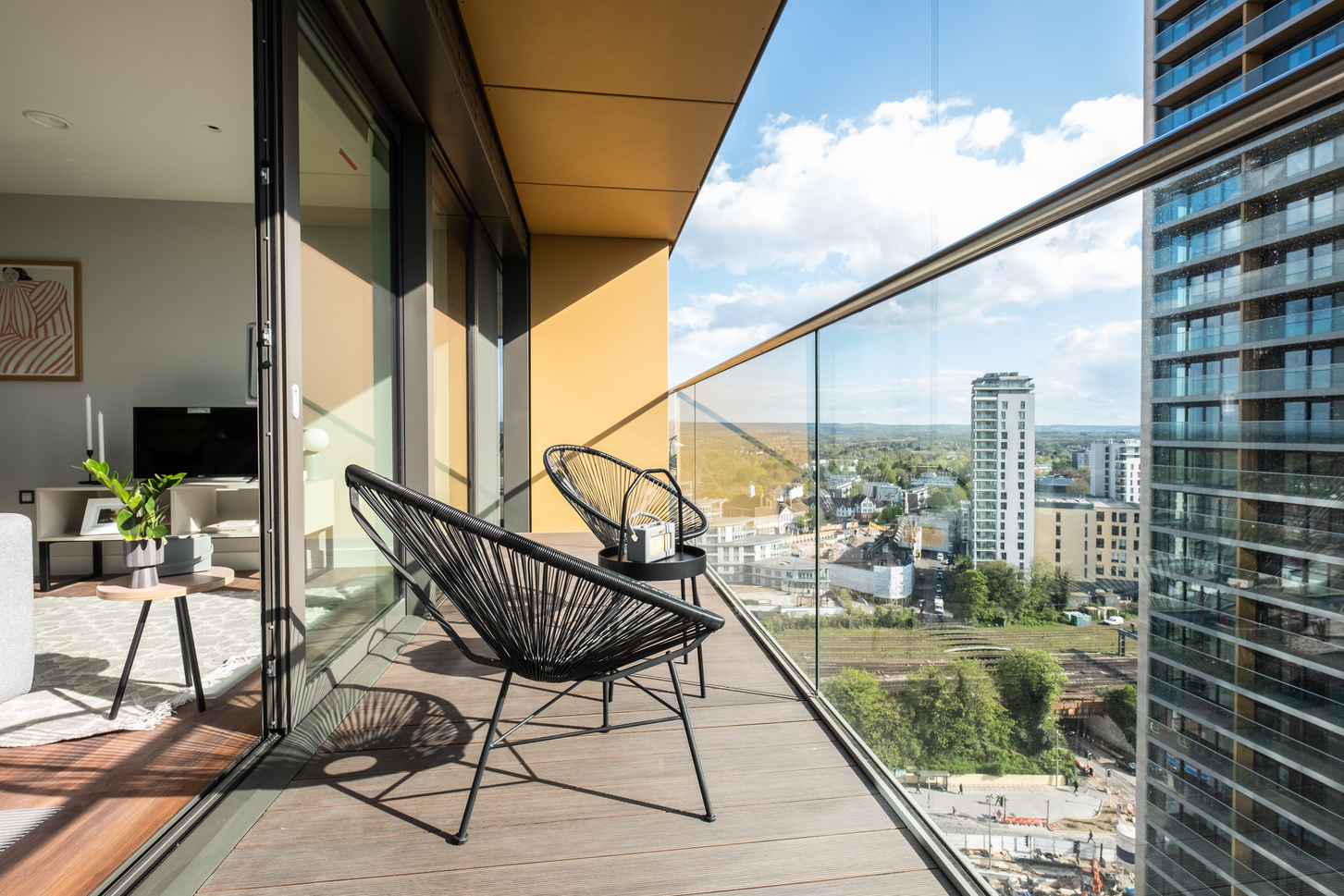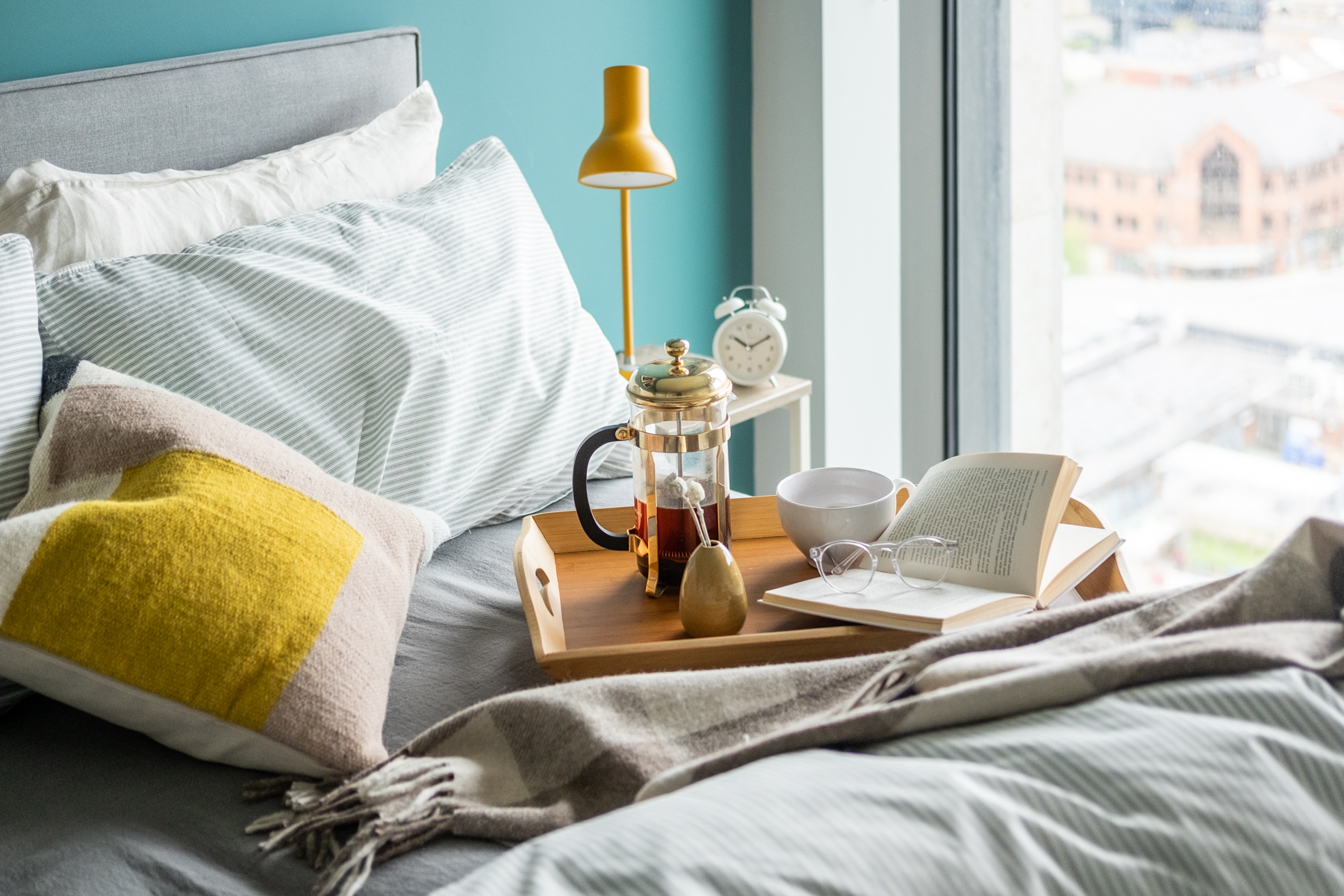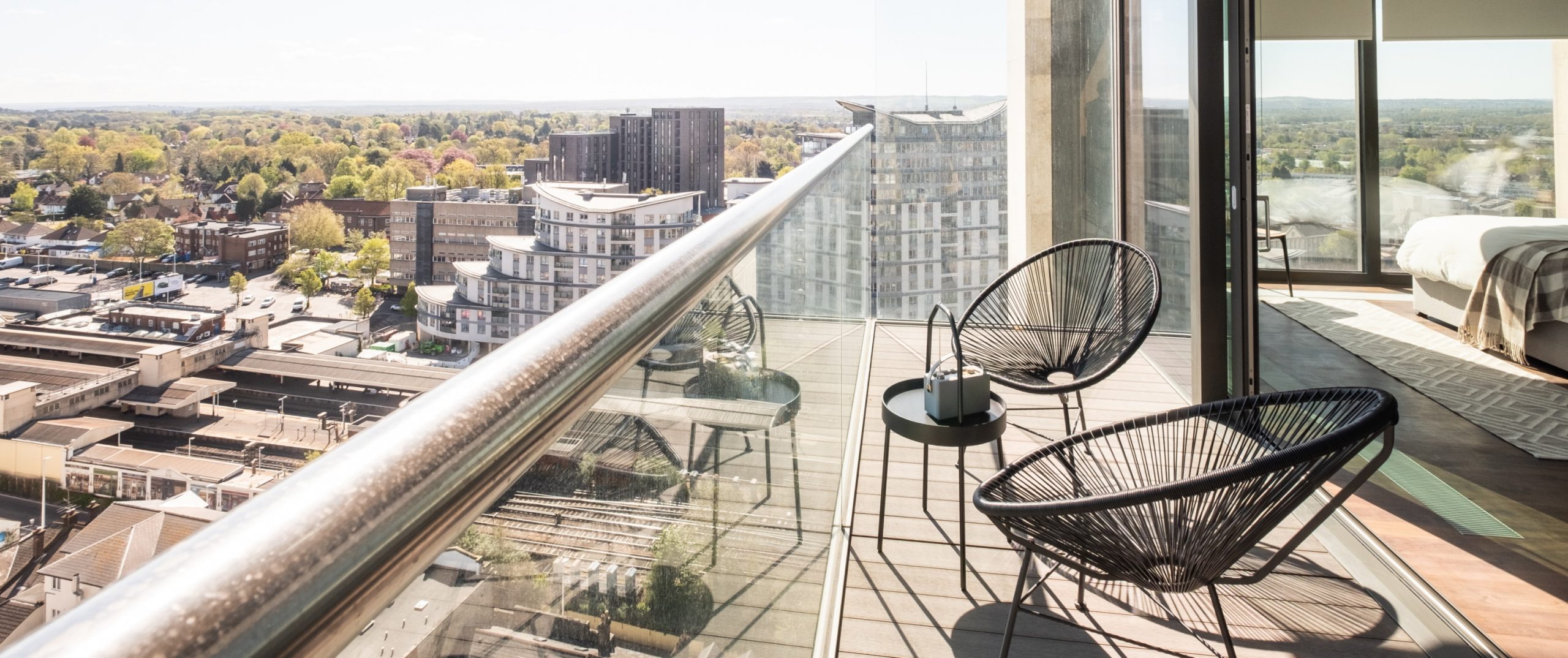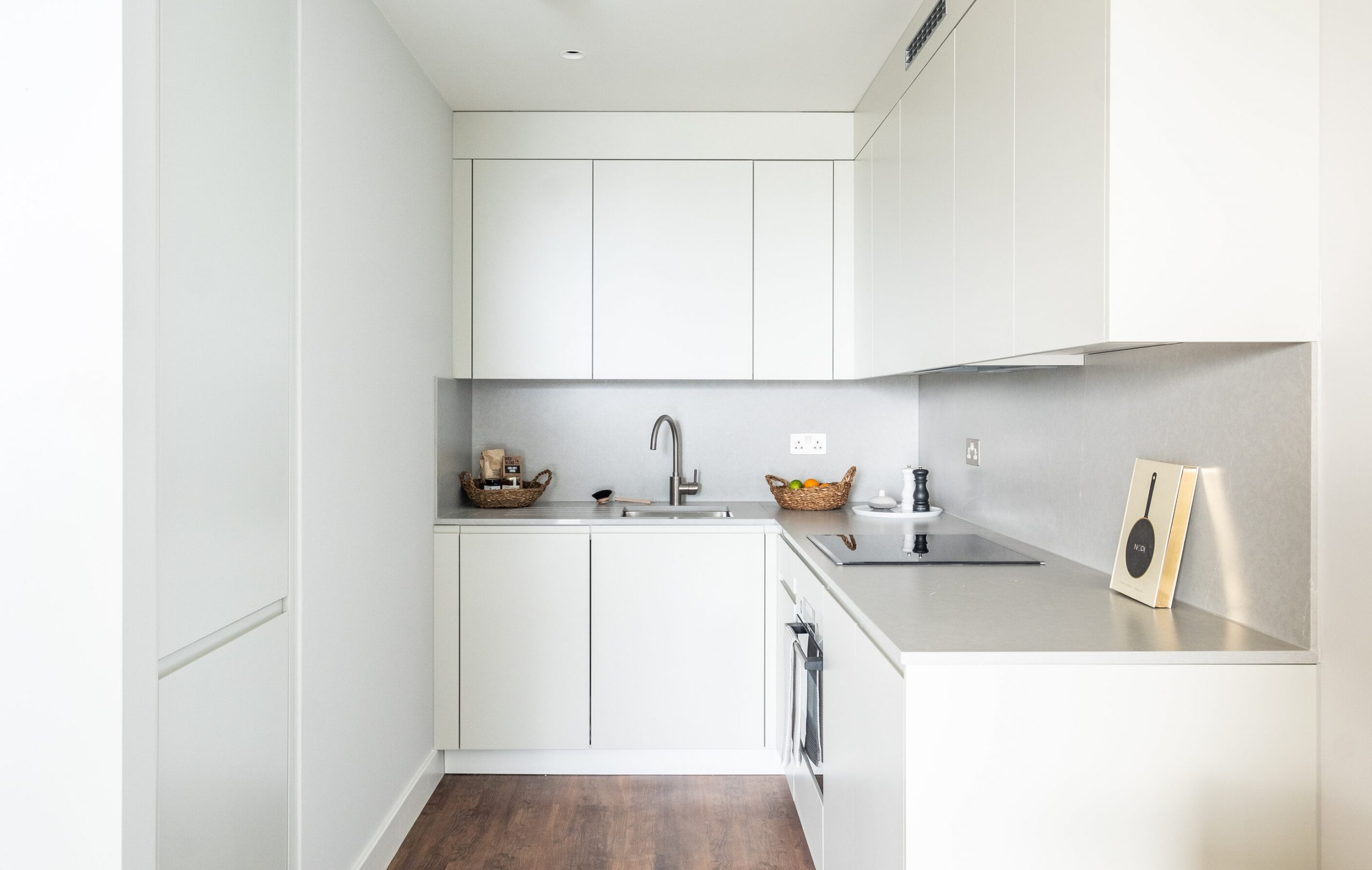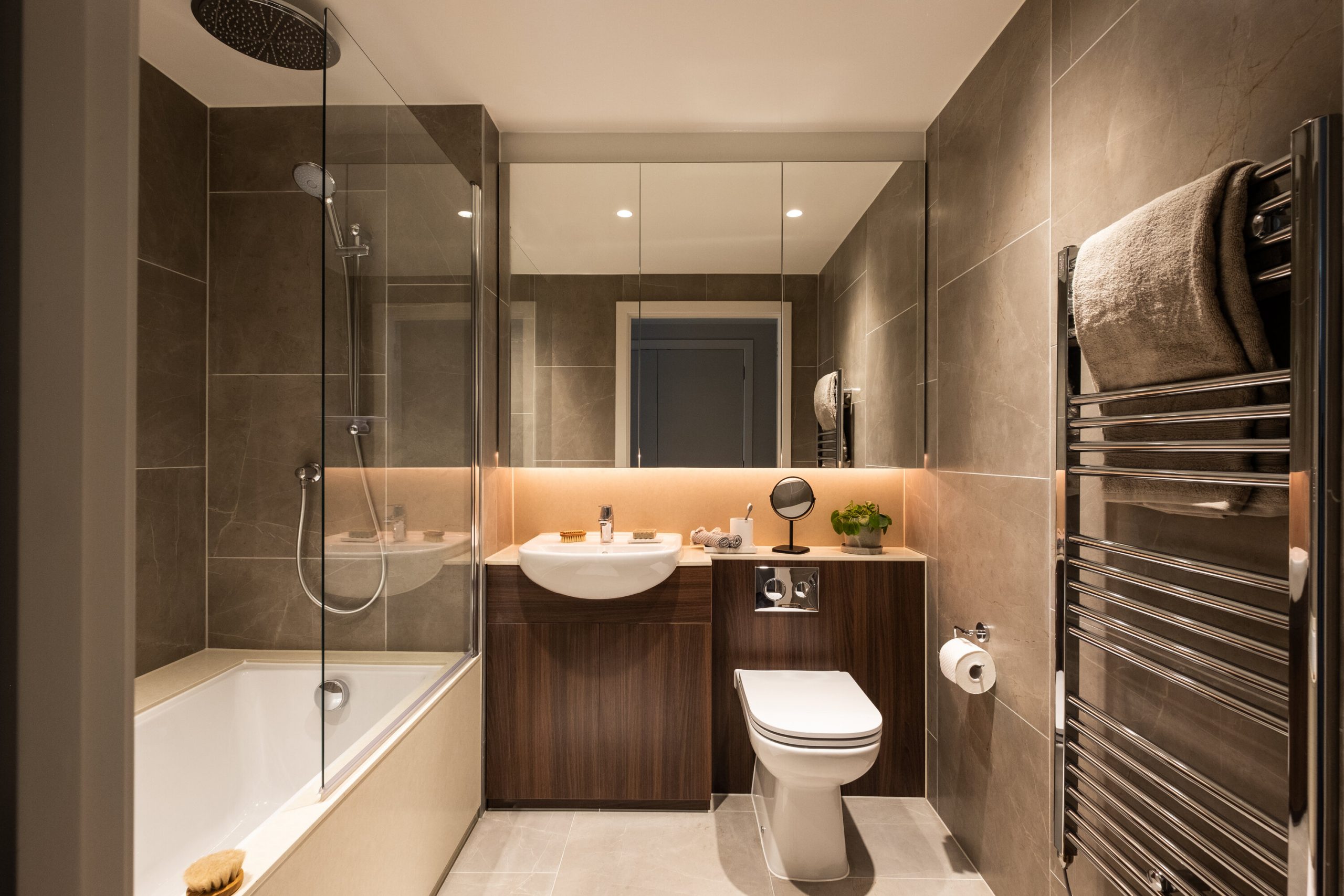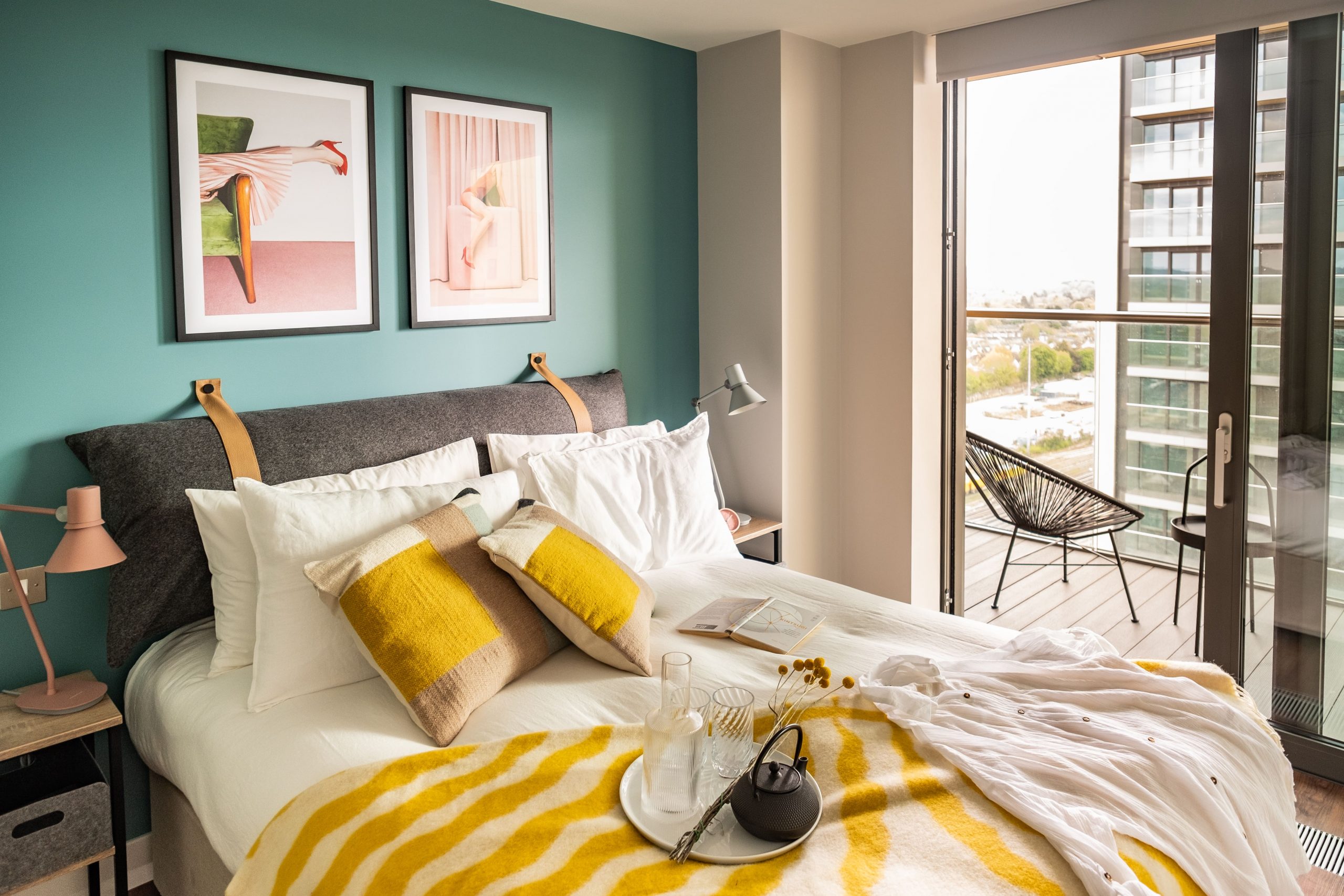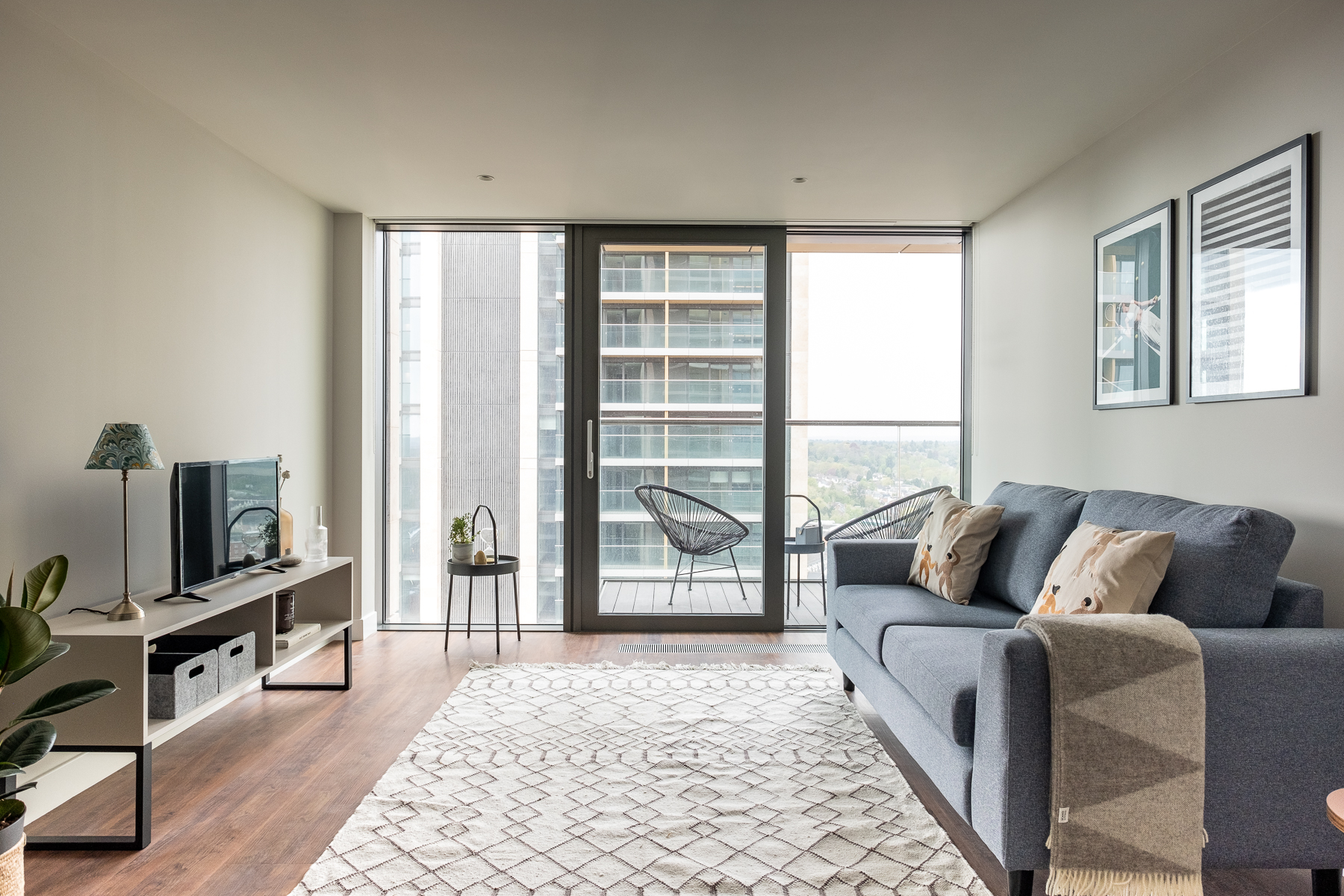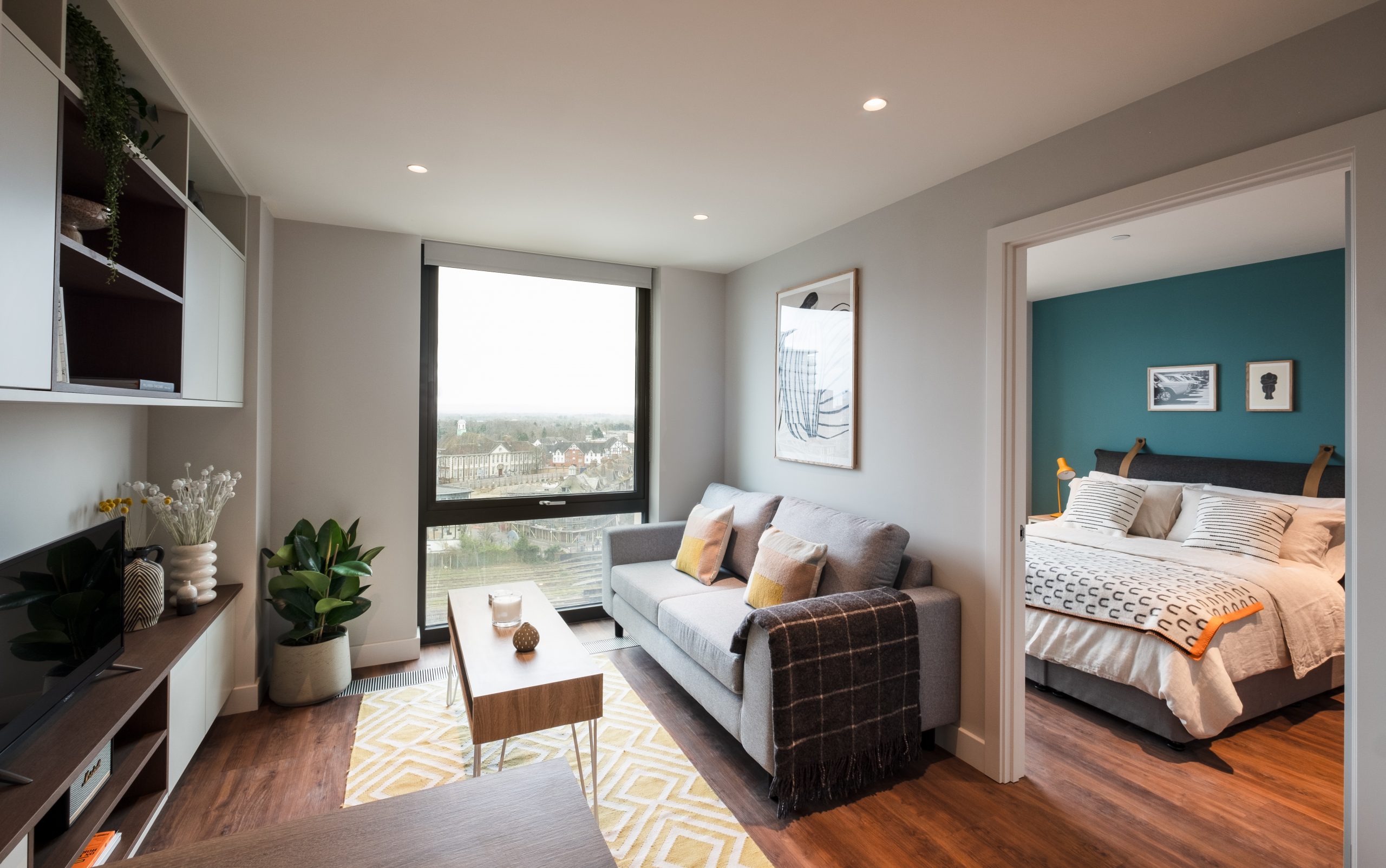 One is the luckiest number.
Whether you're coming back to a singleton's sanctuary or a perfectly-placed pad for you and who – home looks like a one bed apartment at The Marches.
Nestled right in the heart of Victoria Place, just a short stroll from Woking Town Centre, our one-bed apartments are within walking distance of some of the best spots, including:
– Victoria Place
– Woking High Street
– New Victoria Theatre
– Nova Cinema
– Ripley Green and other gorgeous nature spots
Need ten more minutes? Get that alarm snoozed – we won't tell.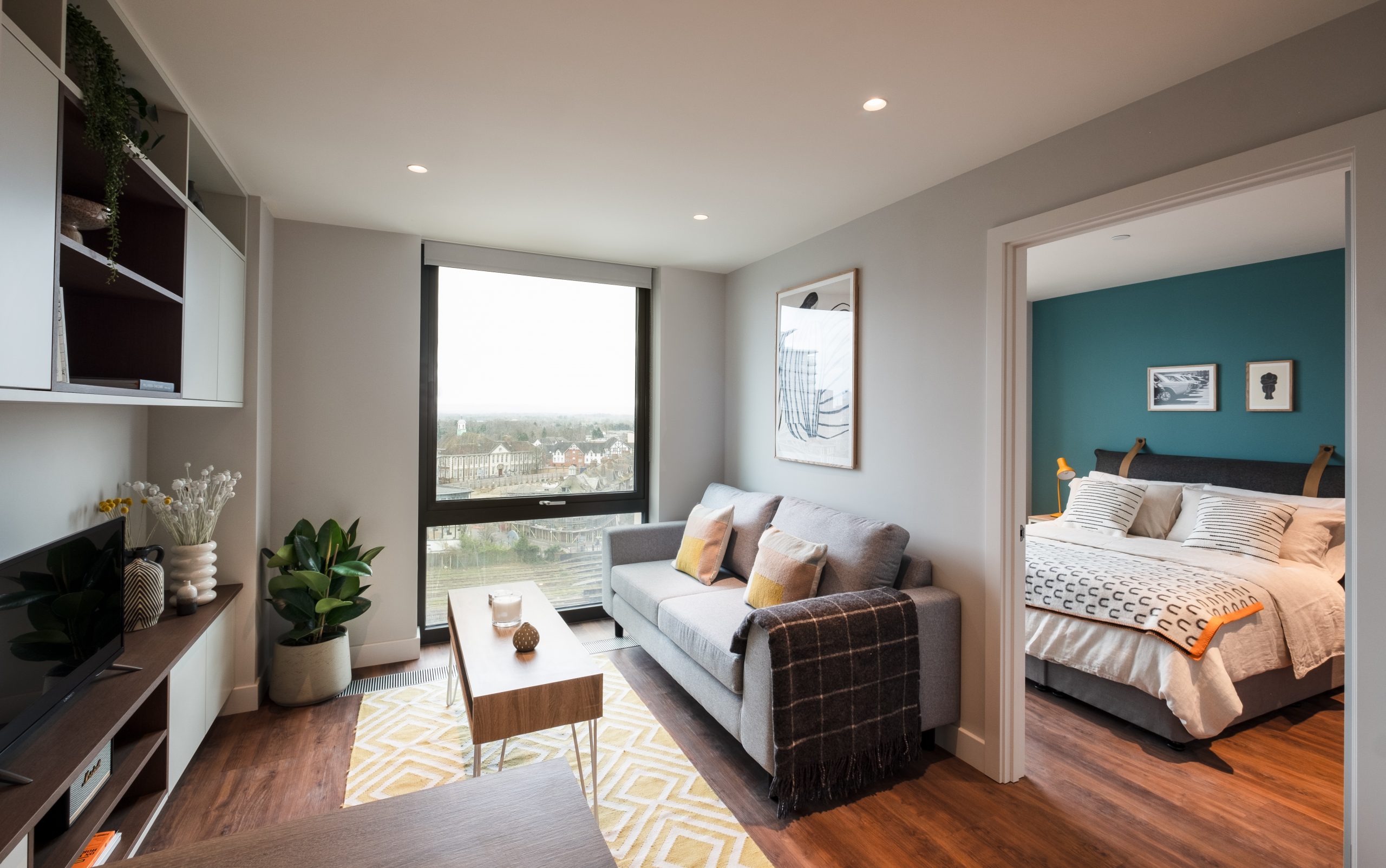 The Marches is an easy (and on some days, breezy) five minutes walk from the station, making those rushed morning commutes a thing of the past.
Wake up in style in the comfort of modern design, made with bags of personal space and fully-kitted out with luxury features.
With sweeping views of London and Woking's Surrey lush green countryside, our apartments blend the best of both worlds – not to toot our own horns.
Of course, no man's an island*.
*Unless you're Richard Branson. He's got at least one.
But we're all about community-minded spirit at The Marches, weaving together creative, social vibes with incredible eco-friendly design to create the ultimate living space.
After all, home isn't just where you hang your hat. The Marches is with you from your sofa to our Neighbourhood cinema.
We're proudly perky about it.
Want to know how you can get a slice of life at The Marches? Get in touch and book a viewing.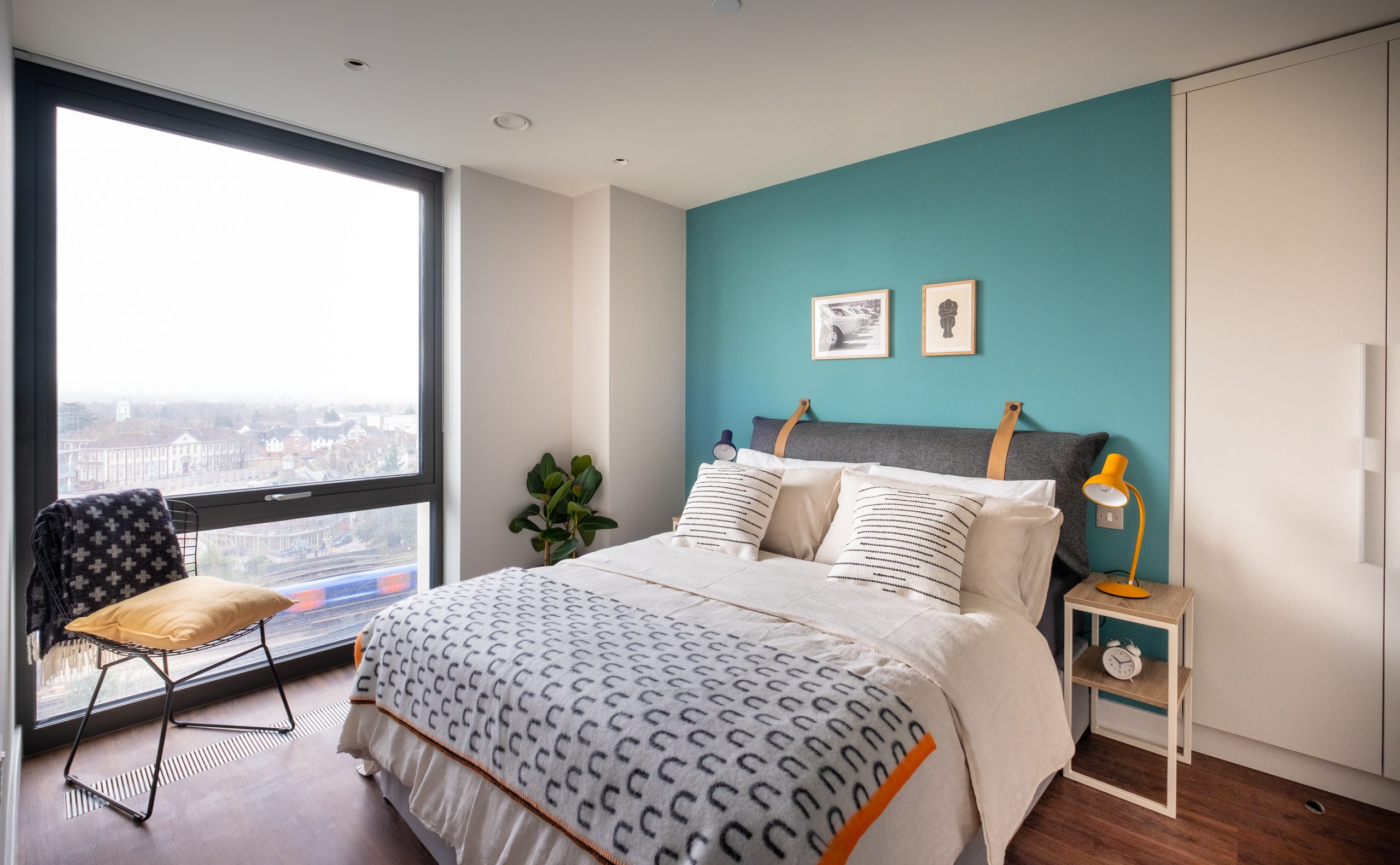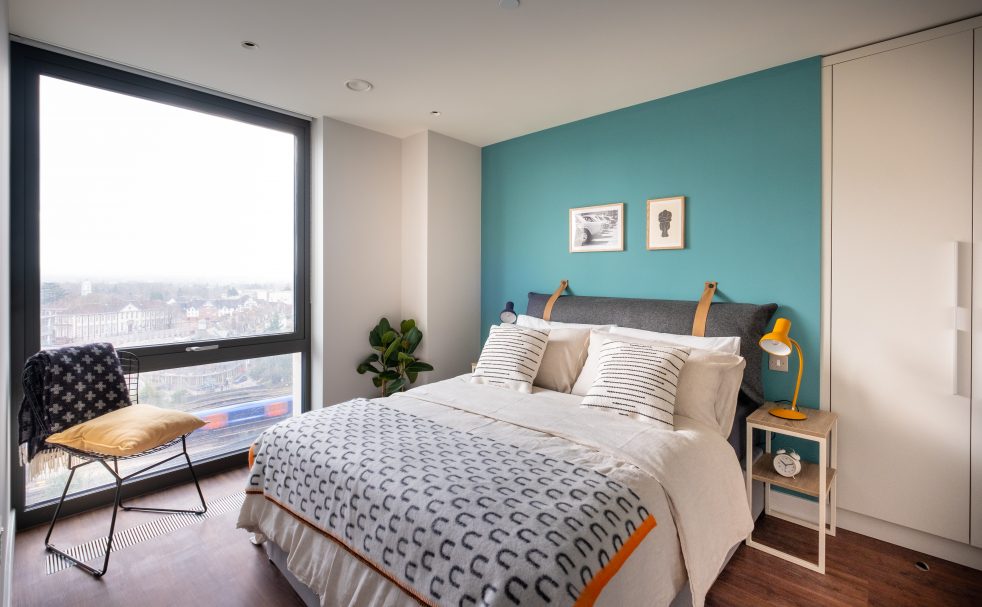 One-Bed. A Million Possibilities.
Imagine it: a place for everything and everything in its place.
But this isn't your nana's apartment.
A contemporary, open-plan living area that gives you everything you need to switch off and unwind from the day's stresses. Or switch-on and get pumped for mornings ahead, if that's more your thing.
Our one-beds also boast plenty of free-flowing space that allows you to stretch out, get comfy and relax… all on your terms. Enjoy breath-taking views and get plenty of Vitamin D with our floor-to-ceiling windows, before soaking under a rainfall shower or bath.
Then sink into a plush king-sized bed – turning up the tablet-controlled living program, of course – for a night of blissful shut-eye.
Ah. One-bed, sweet one-bed.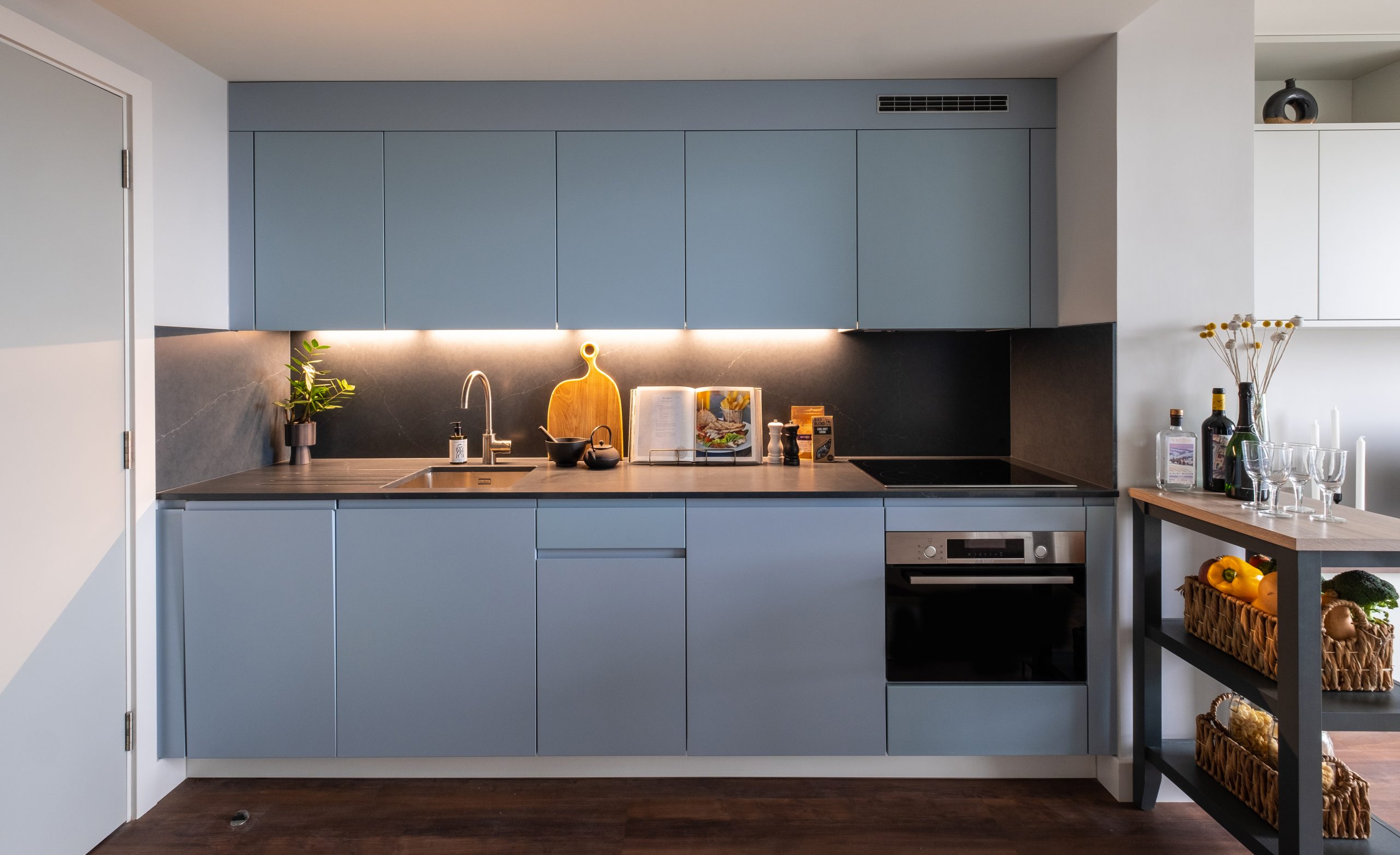 What's Inside Your New One-Bed Apartment?
Get a bit Nigella-with-it by serving up meals in style in our sleek designer kitchen areas, equipped with all the integrated appliances you'll need. Once the washing up's been sorted (by the built-in dishwasher, of course), get settled on the couch with a glass of the good stuff.
Too hot or too cold?
At The Marches, it's just right. Every time.
For the Goldilocks among you, we've also got climate controlled temperature throughout. And speaking of furry friends, your four-pawed, feathered, or fork-tongued family members are just as welcome as you.
See our super pet policy for more details.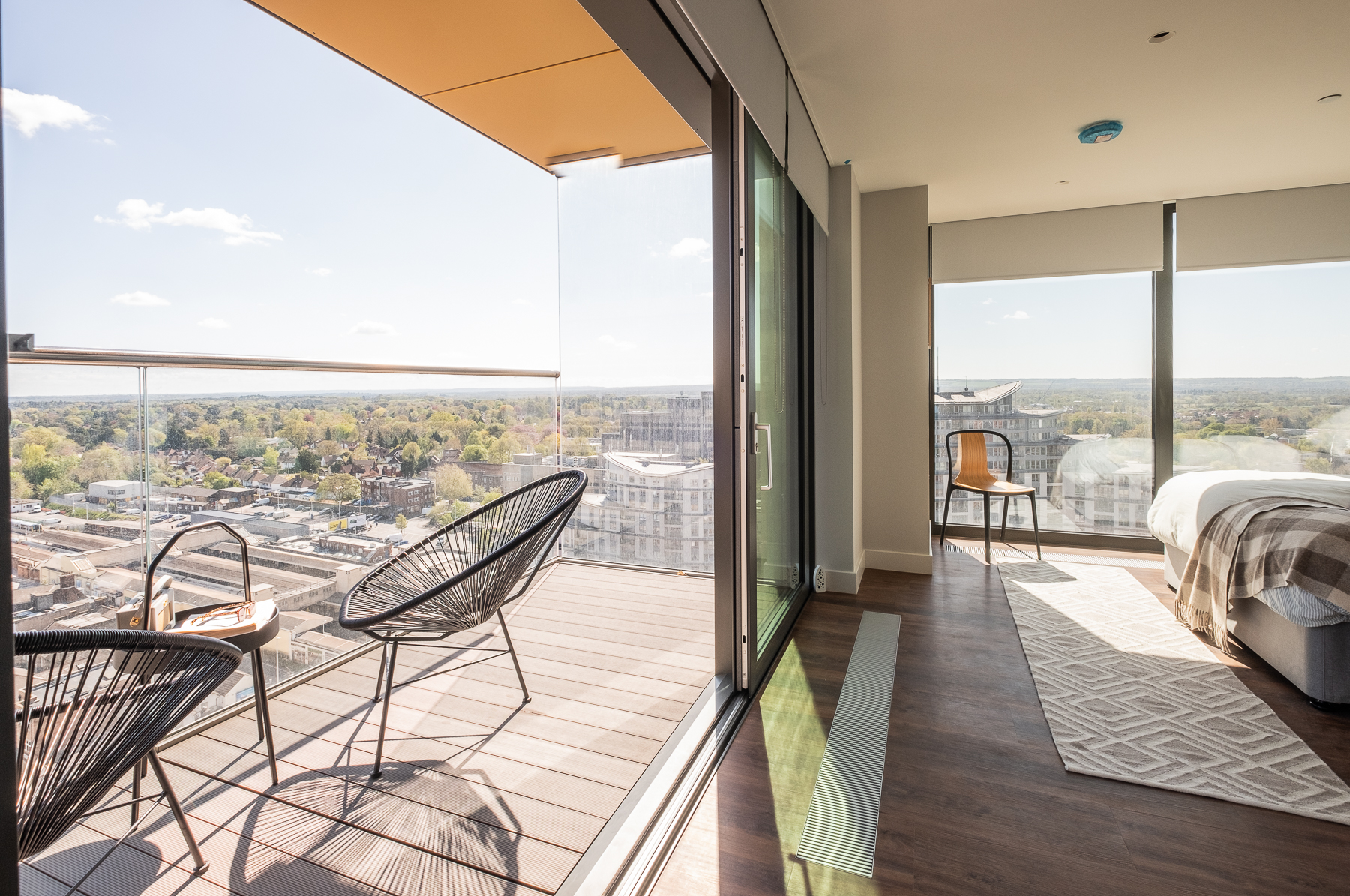 Sustainable Design. Naturally.
When you need to take in some fresh air, look out of our floor-to-ceiling windows and watch the world go by below.*
*Brew and a belting book recommended.
Our one-bed apartments are perfectly-placed, giving residents an unhindered view of the countryside that stretches across to London's thriving city-scape.
But that doesn't mean you should leave the natural world out there.
At The Marches, we believe in sustainable living wherever possible. That's why all of our furniture is upcycled where possible, and sourced or manufactured right here in the UK , giving you style and substance that's good for you – and the planet.
And you thought green wasn't your colour.
Embrace thoughtful design with hidden storage space throughout, including huge utility closets and under-bed storage to help you keep the things you love close (but out of sight).
After shutting the laptop and calling it a night on Netflix, take that sense of tranquillity with you and get snuggly in a luxurious king-size bed – complete with en-suite, of course.
This combination of classy interiors, flexible living and awesome views are what makes our one-bed apartments perfect for your next home.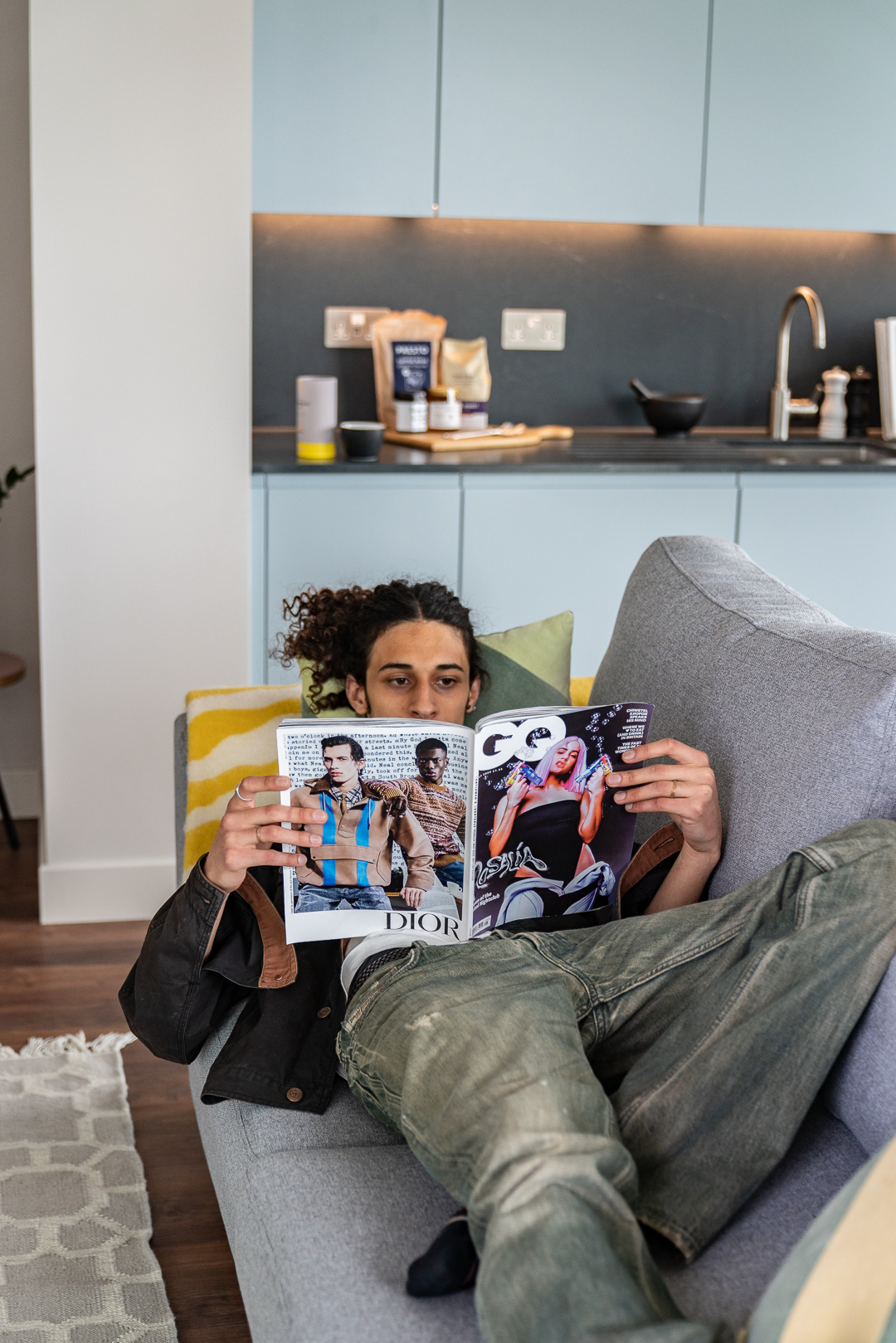 Perks a-plenty in our Neighbourhood.
Not every rental place comes with its own Neighbourhood. But then again, we're all about Perk-y living. With unmatched access to wonderful Woking, your apartment is a stone's throw from the hustle and bustle of the town centre's thriving amenities and independents. We've sourced and selected the very best local businesses to team up with, offering our residents exclusive discounts, experiences and more. These are our Neighbourhood Heroes – and they can't wait to meet you! So get your gladwrags on and amble on down to some of Woking's finest establishments for a treat or two, including: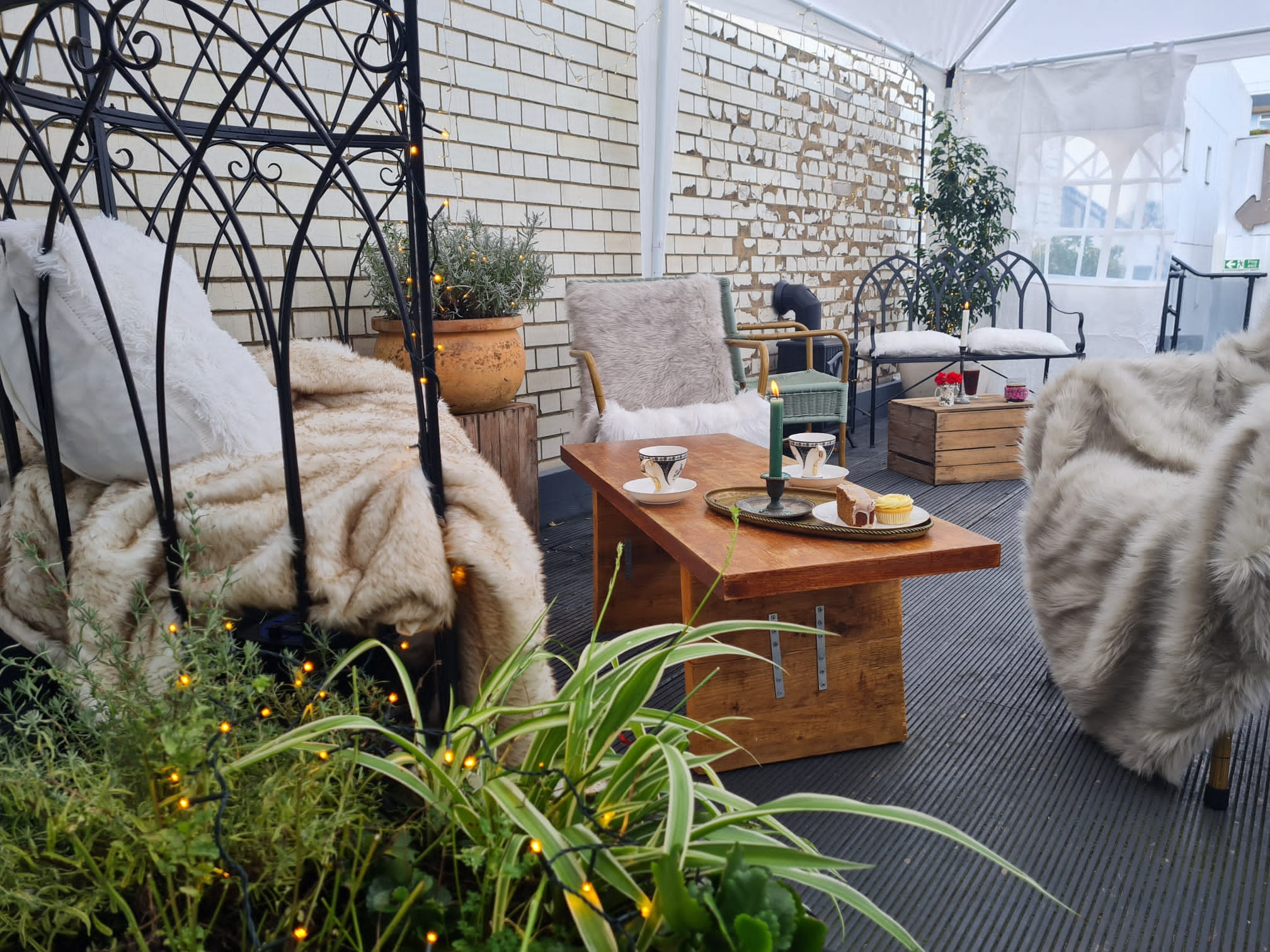 The Cosy Tea and Coffee House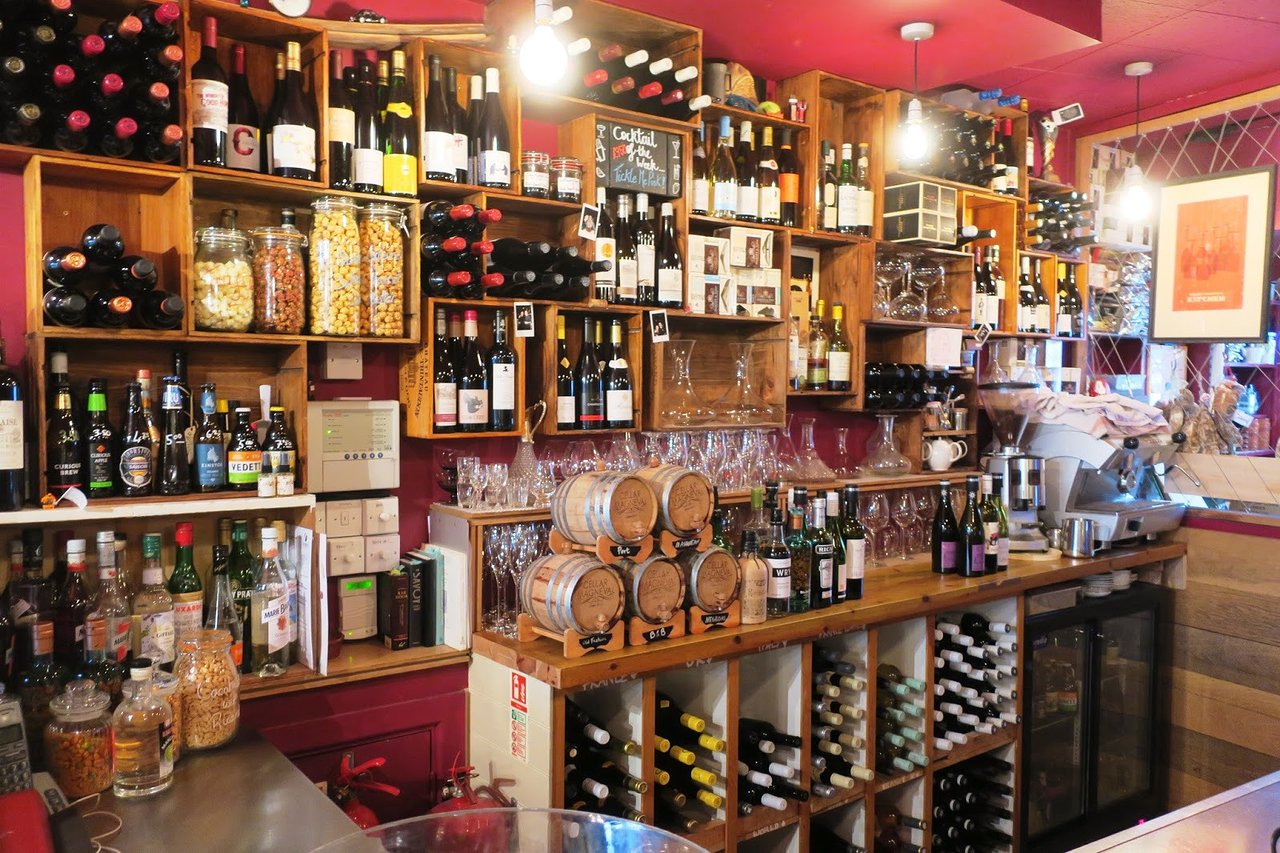 Cellar Magnifique bottle shop and bar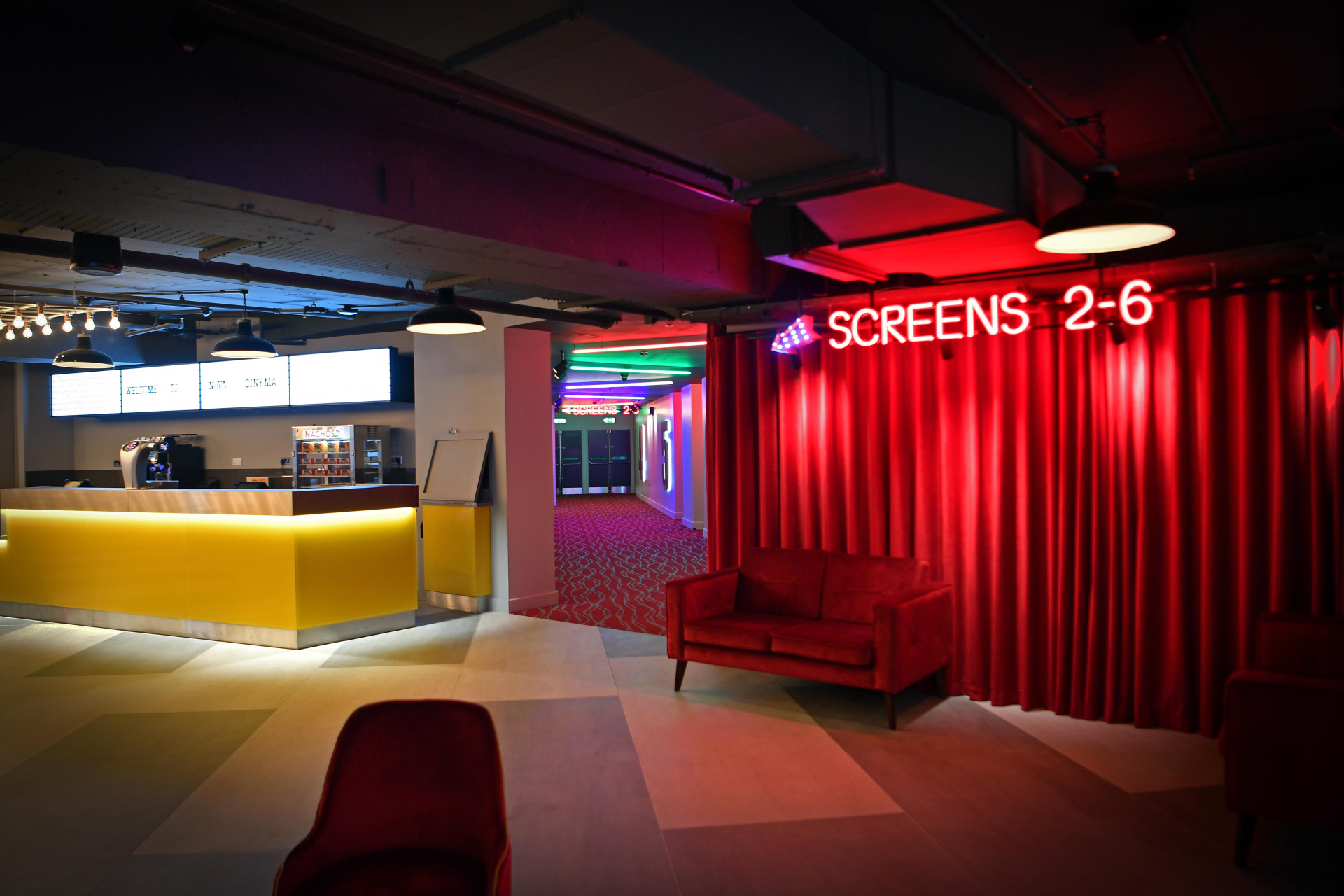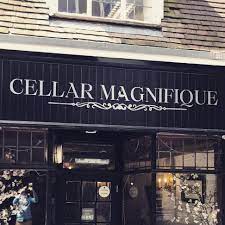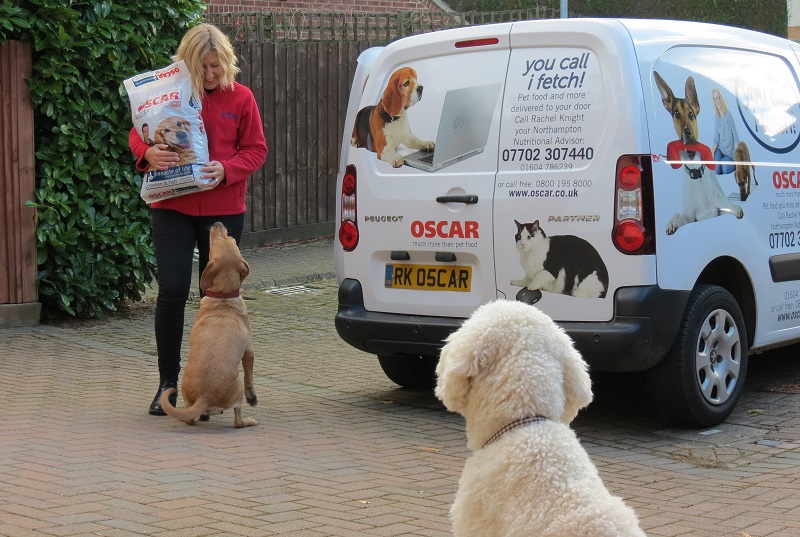 Community Spirit, bottled straight from the source.
Need a cup of sugar?
Sure – but we think you're sweet enough already.
Community is one of our core values and can be found within every inch of The Marches.
Whether you need a productive power-hour in our co-working spaces or fancy grabbing something tasty at one of our 'But First Breakfast' events, life at The Marches goes beyond your front door.
Get involved with a truly unmatched resident lifestyle – including meditation, weekly social sundowners, pet meetups, cirque de sore legs, but first breakfast – all hosted by our very own neighbourhood heroes.
Sure, we're close-knit – but not quite angora sweaters.
Expect less 'jam and jerusalem' and more of this good stuff: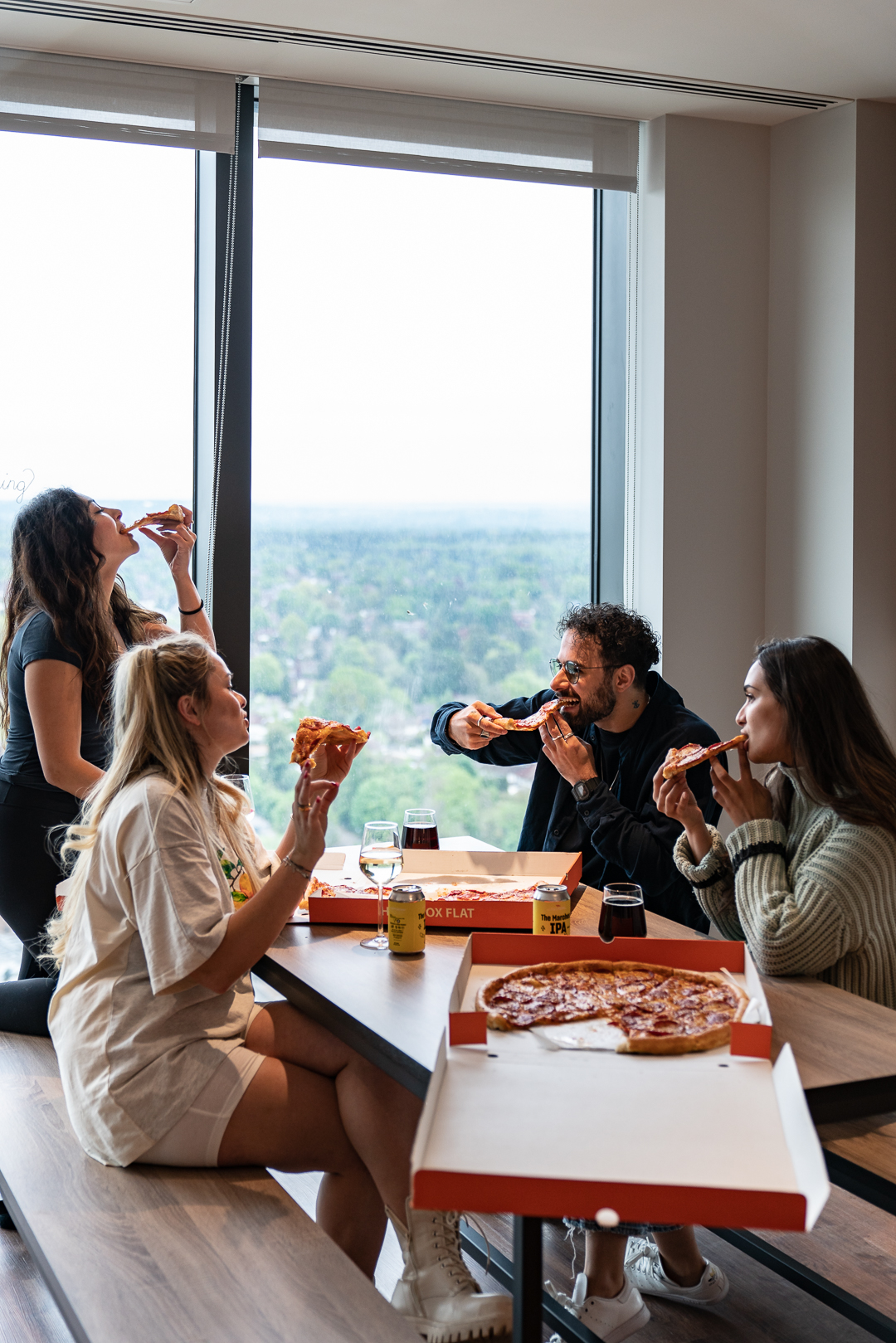 Super service. As standard.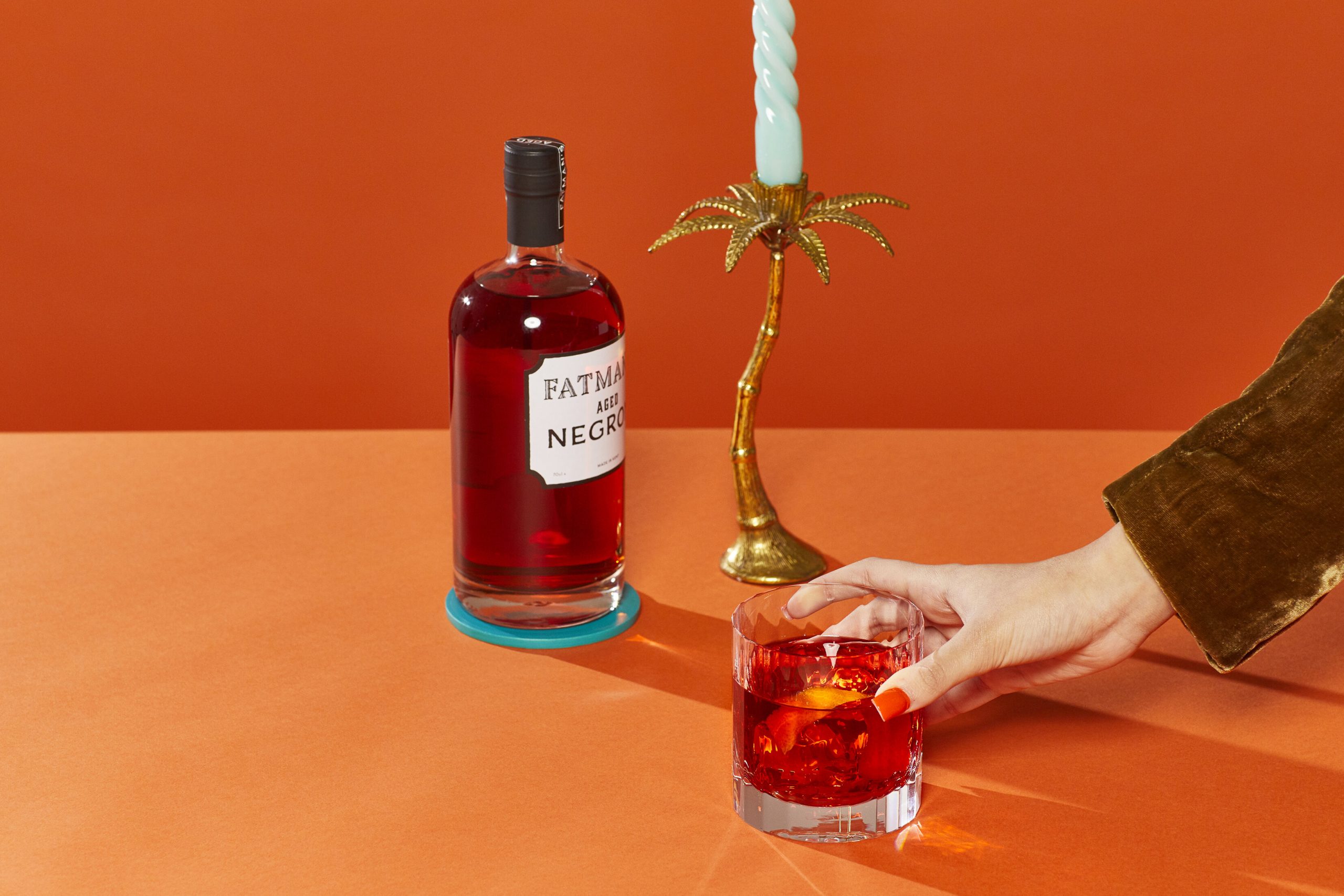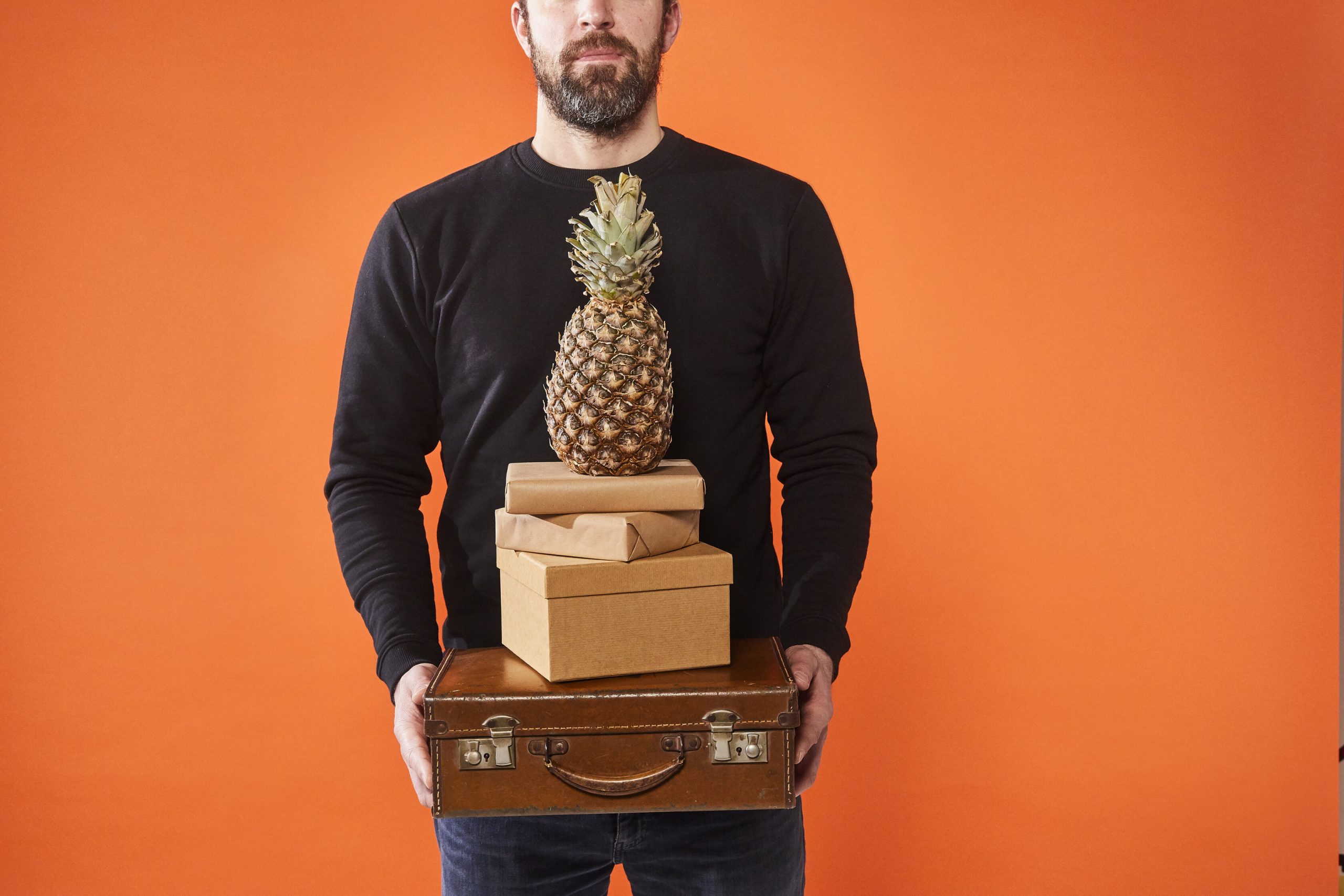 24/7 concierge
More than parcel collection, we're here 24/7 . Find us in the Lobby or via the resident app.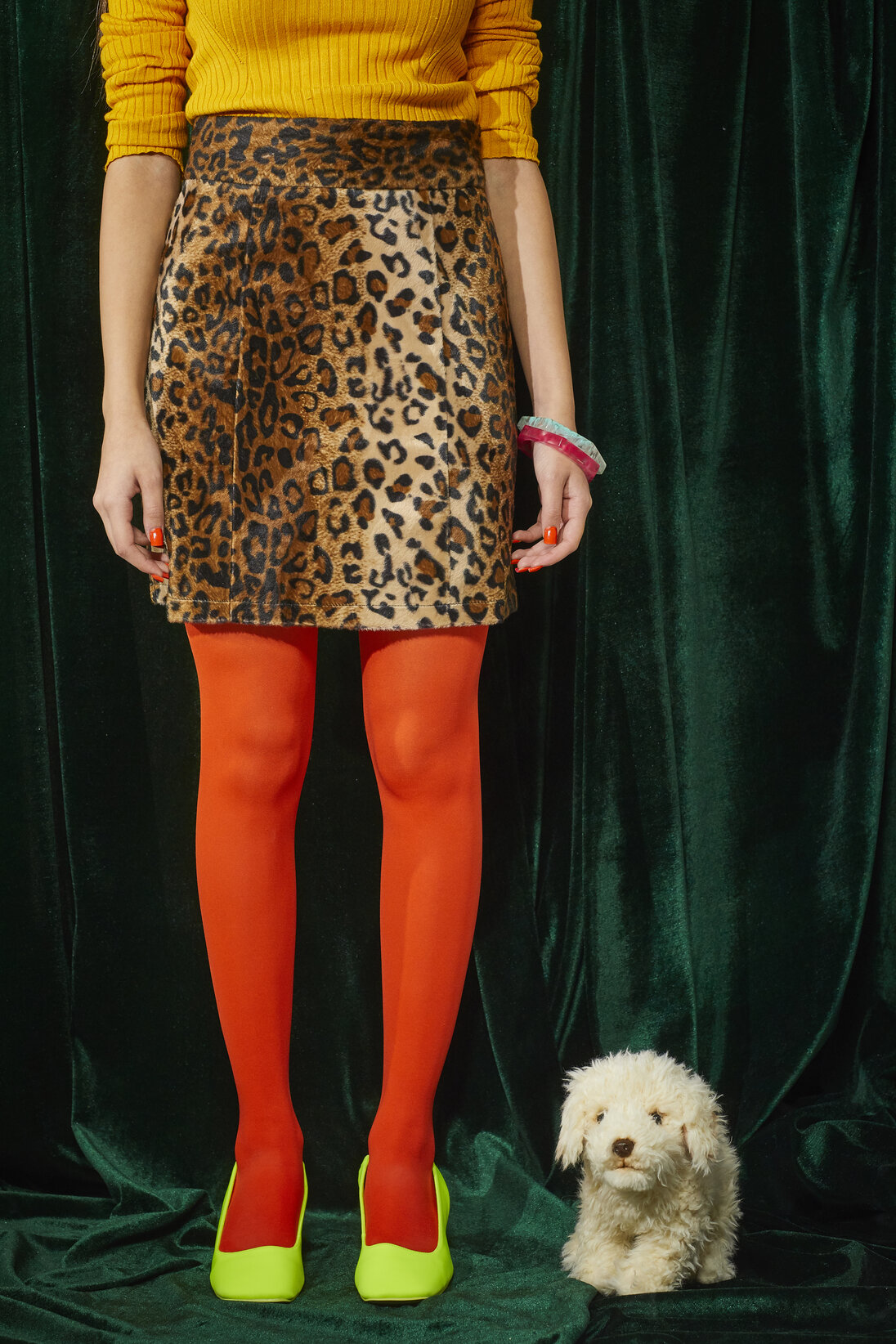 Pet friendly
because anything else is a deal breaker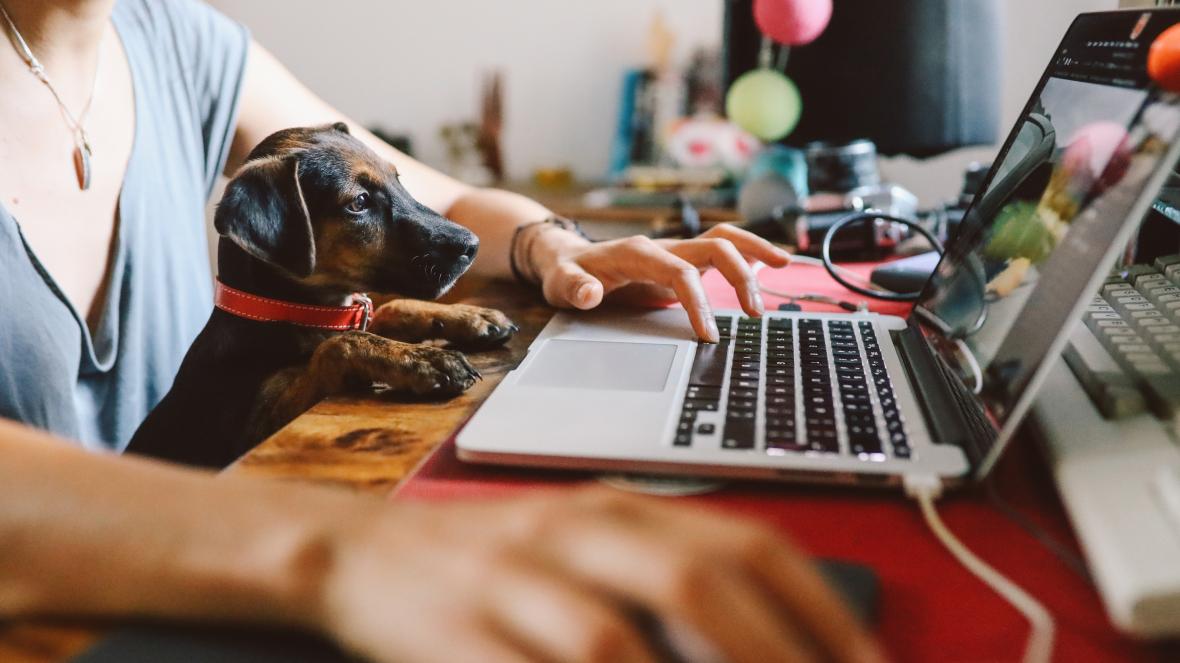 Co-working spaces
With the help of our seriously speedy 250Mbps Wi-Fi, let the creative juices fly freely and wildly, thanks to spaces designed to suit group projects or individual working.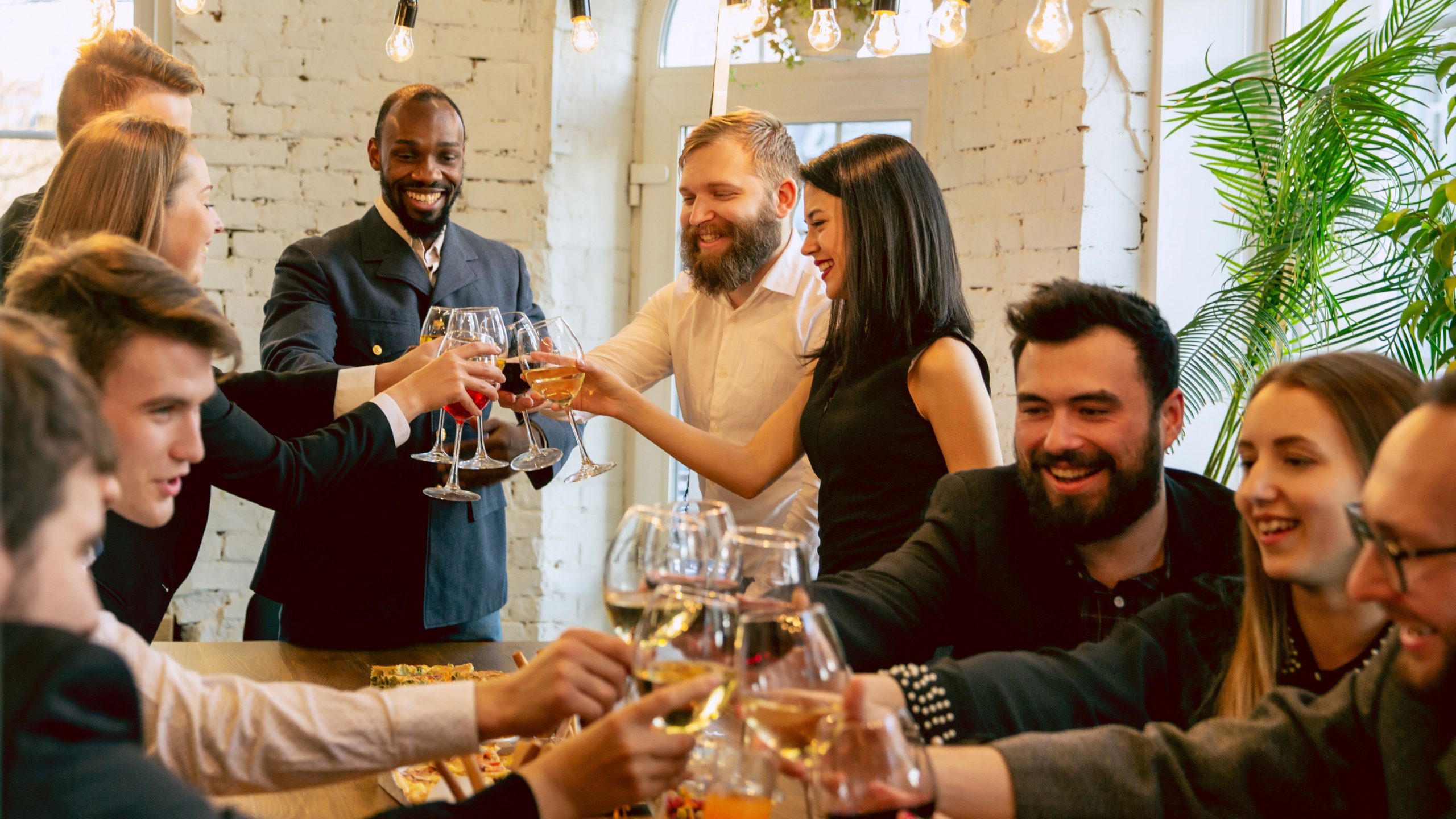 Events and socials
Oh, this is going to be good!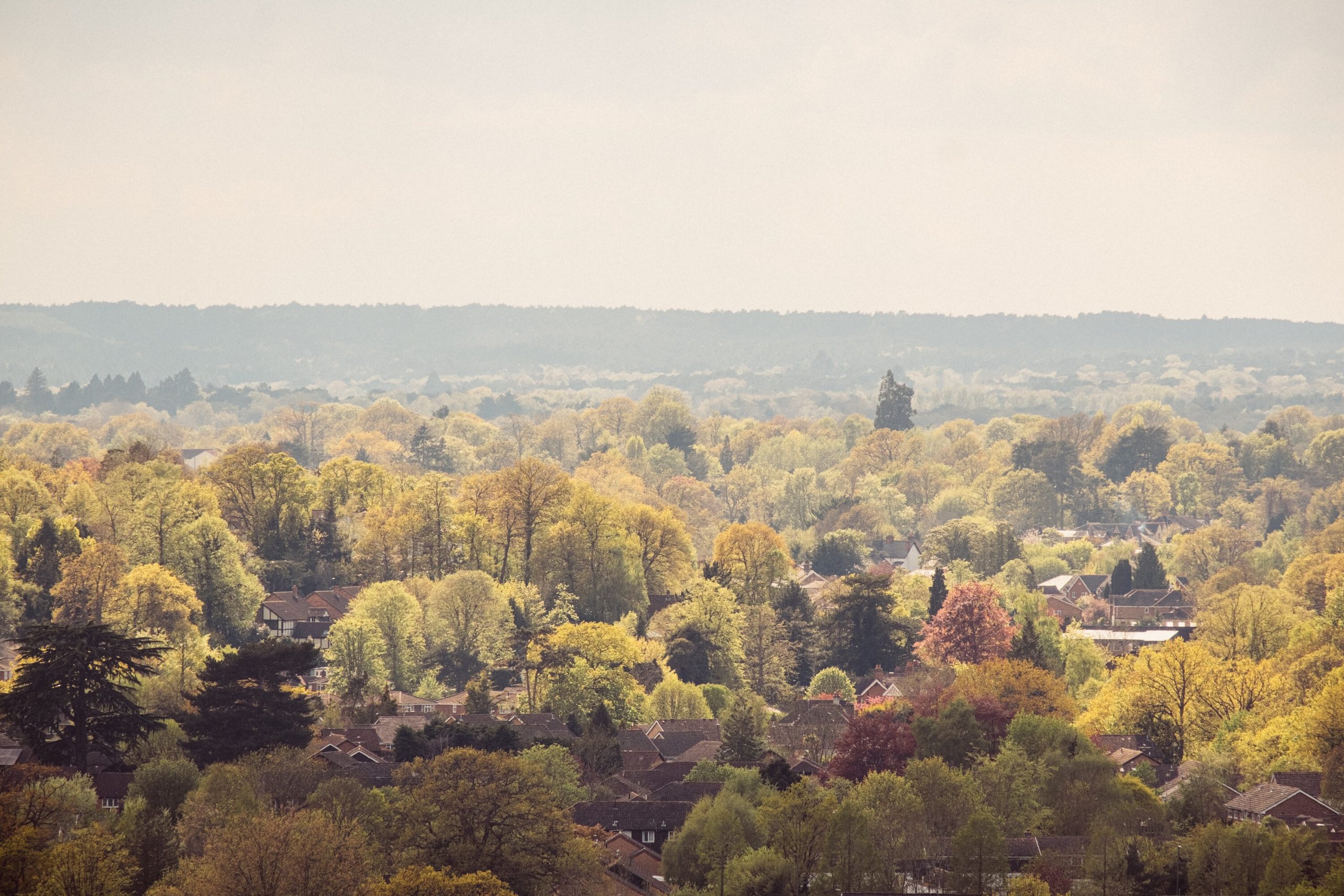 Now, that's a view
They'll be some great copy here when I've finished looking at the view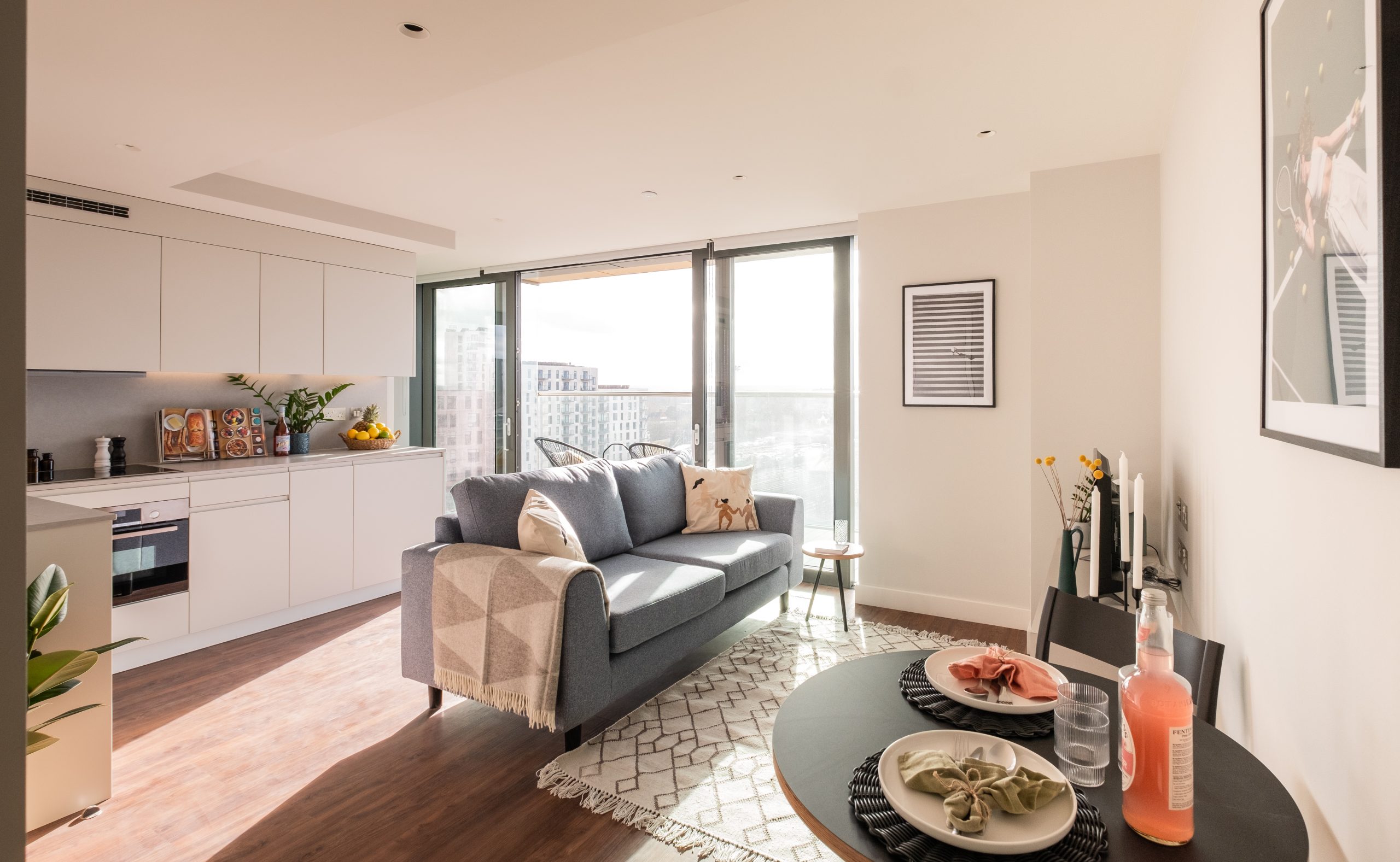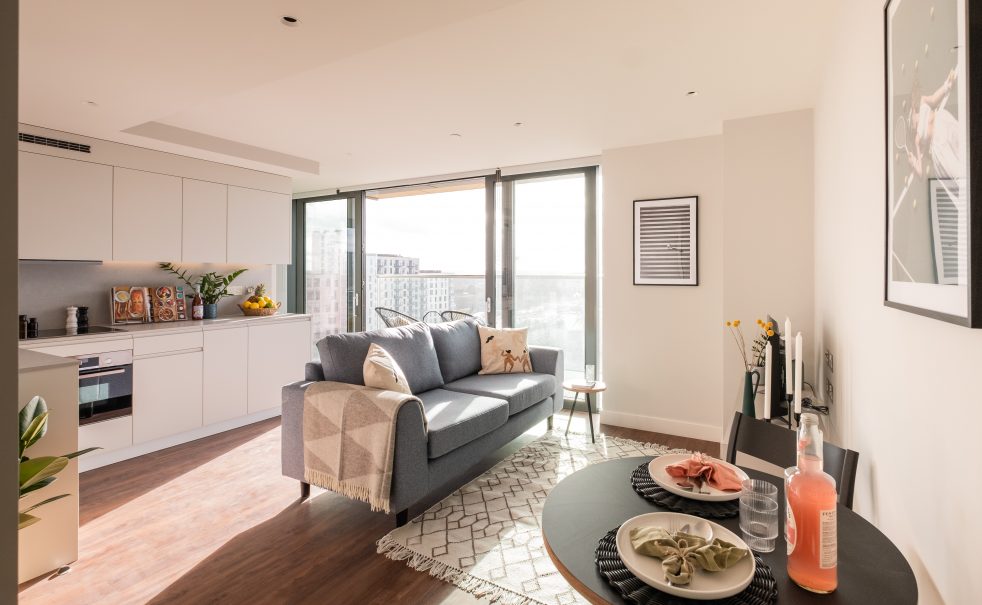 Fully furnished apartments
Don't worry about lugging that fridge-freezer up the stairs, we've got you covered!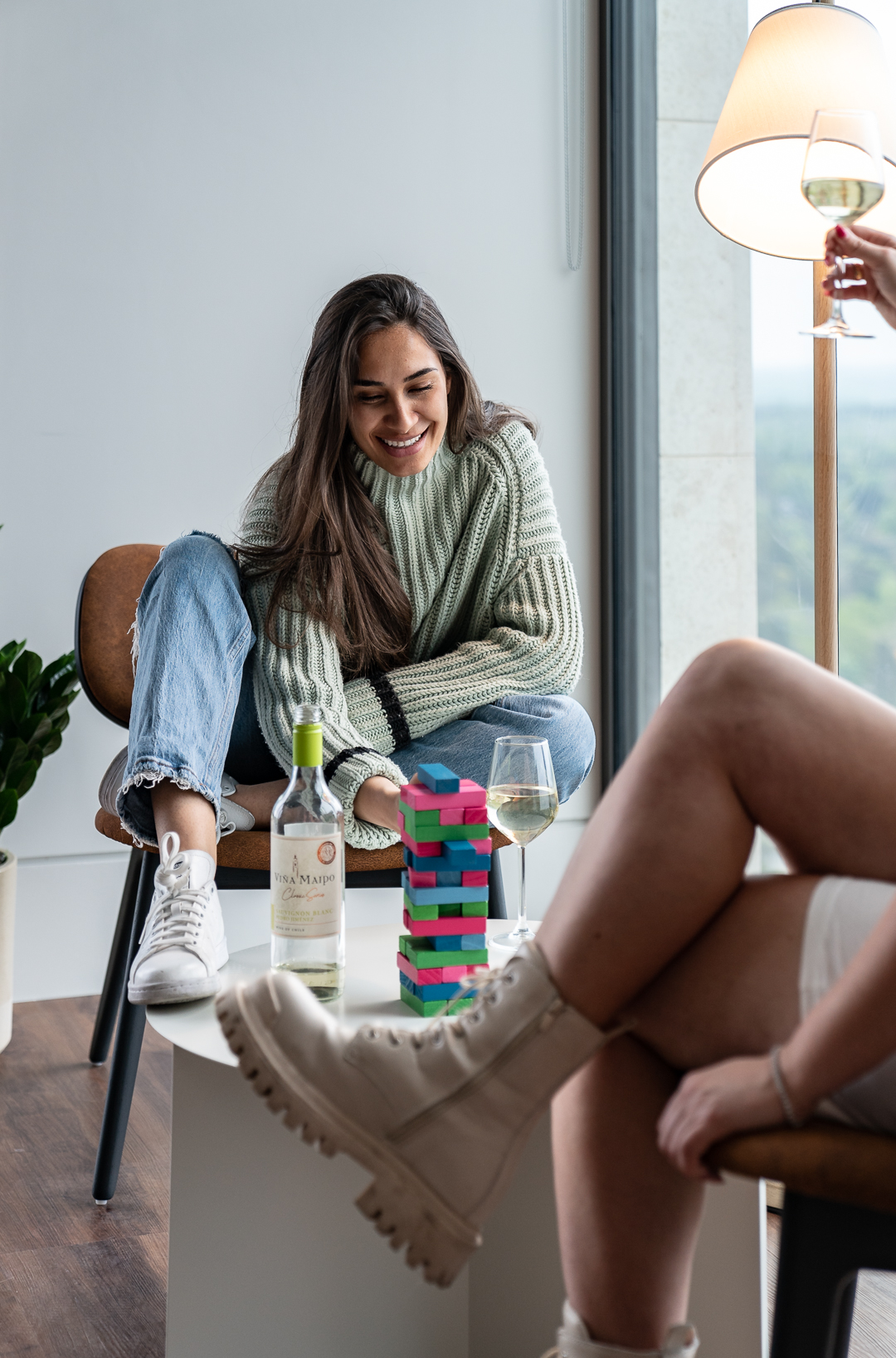 Resident lounges and kitchens
Looking for a change of scenery? Ruin that meringue in our collective kitchen.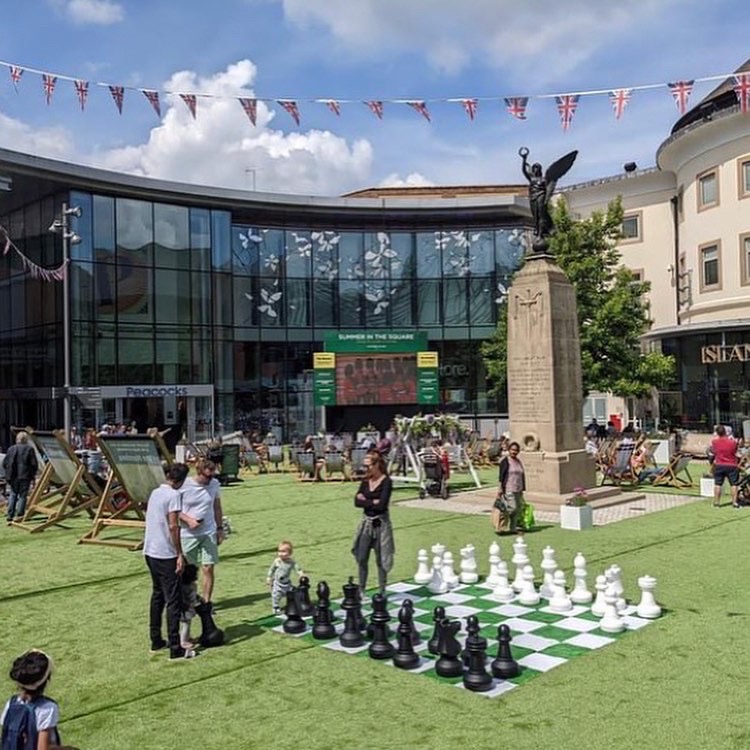 Good to be green
Get back to nature with lush resident terraces. Our perfect pockets of space – featuring lawn games, a sand pit and lots of room to relax – are perfect for playing out and boxing off a bit of 'green' time.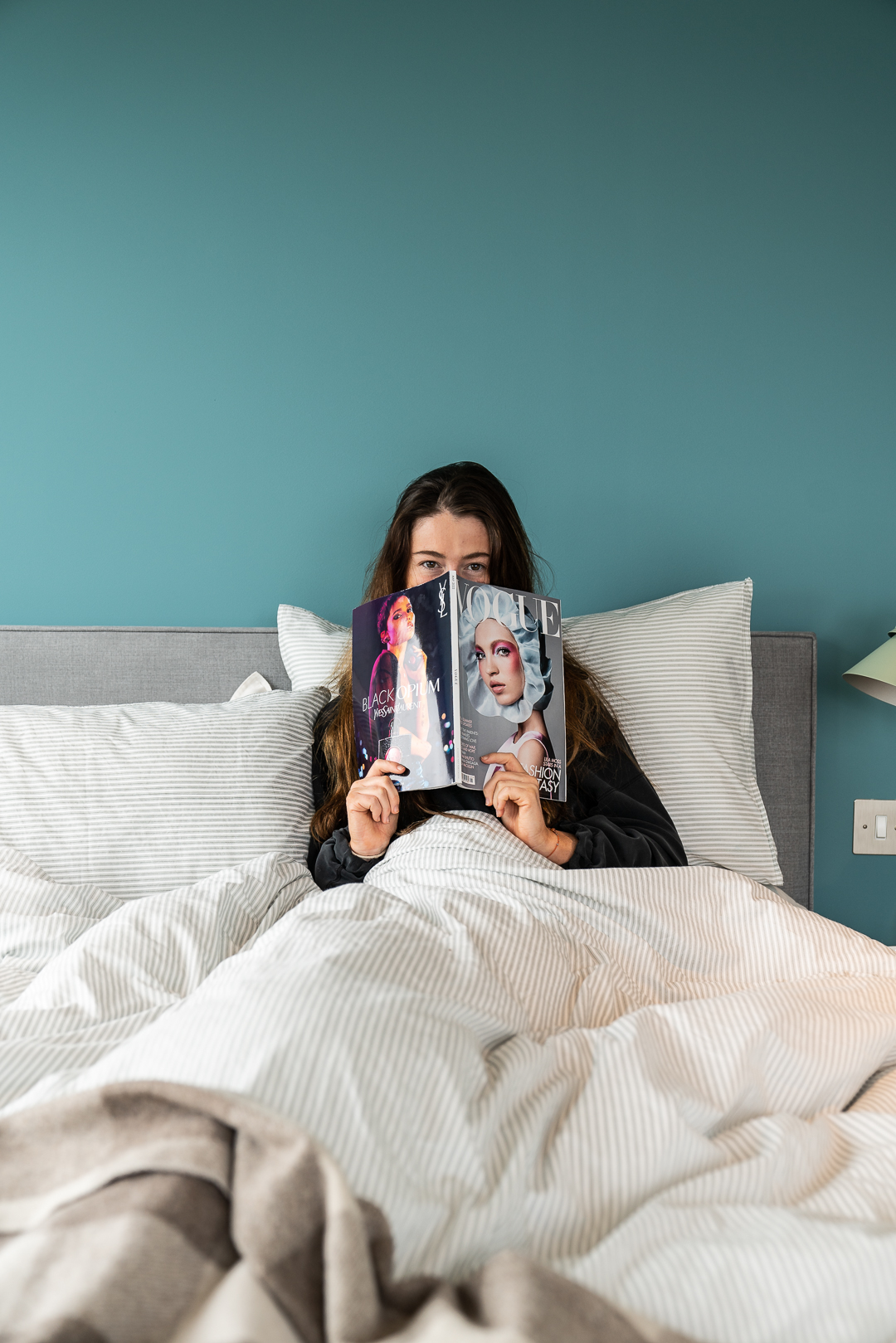 King-sized beds with storage
Luxury living starts with sleeping like royalty… plus room for all your bits n bobs.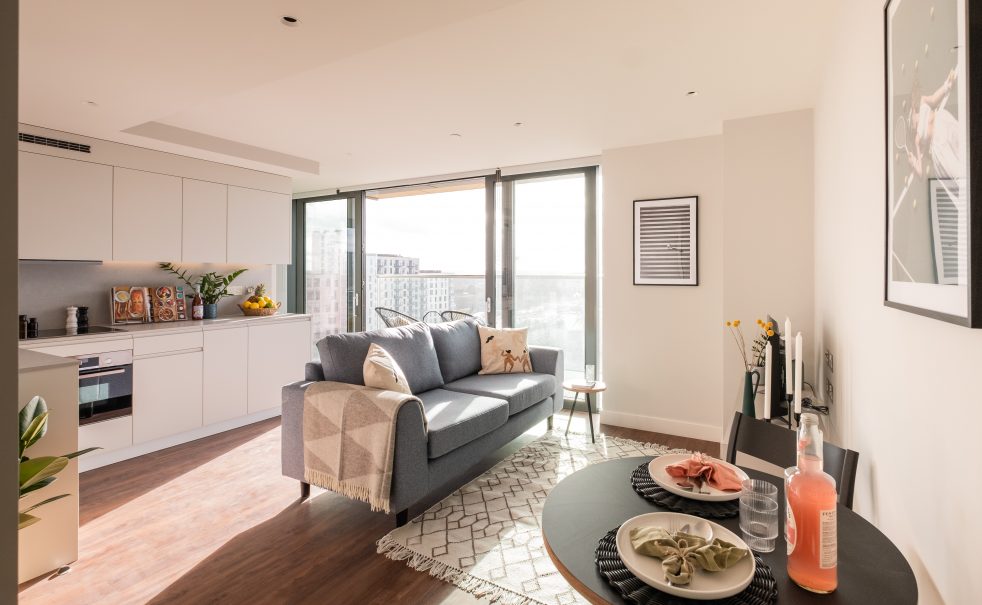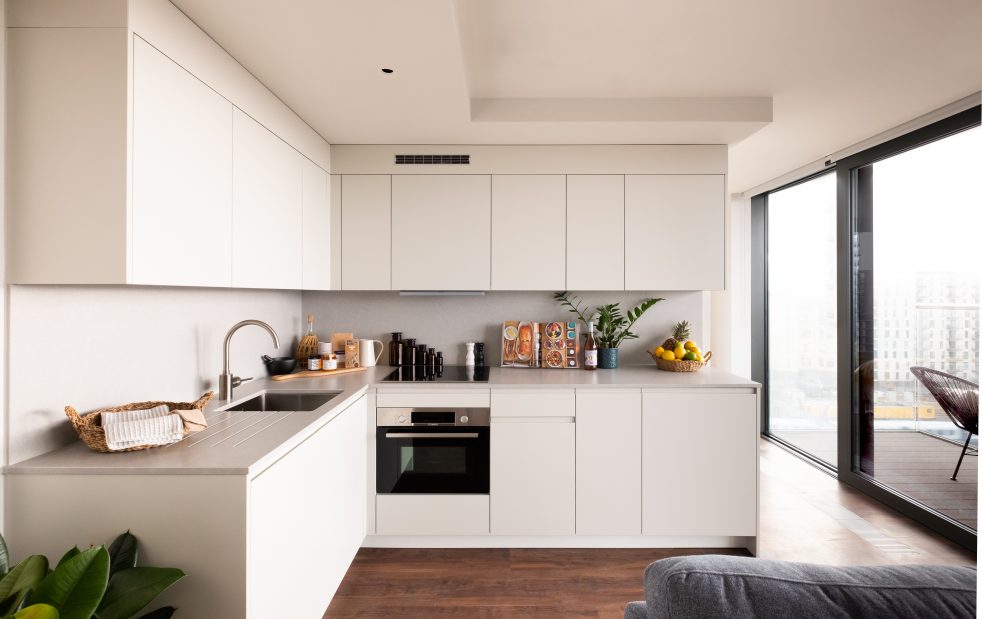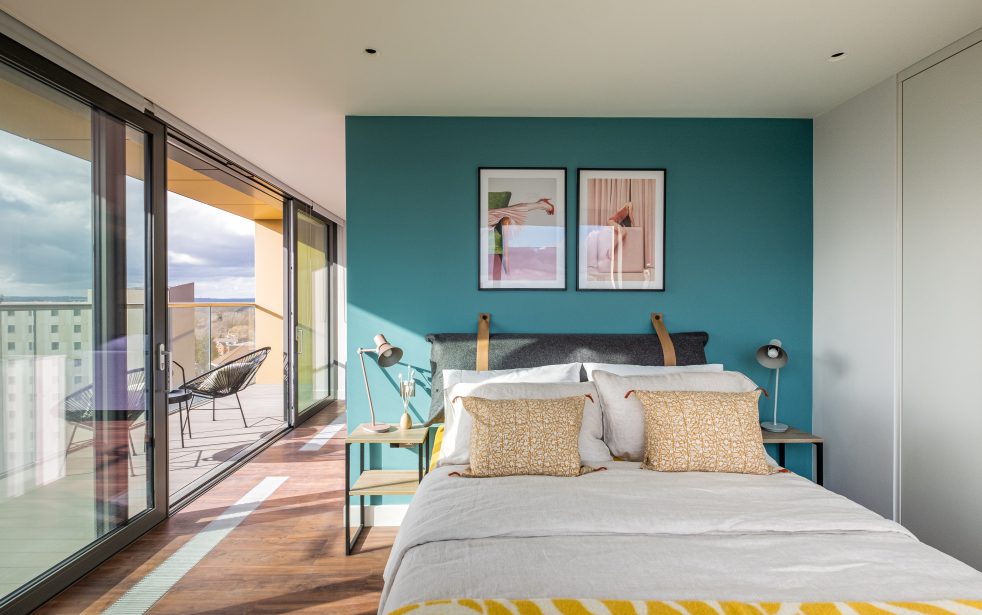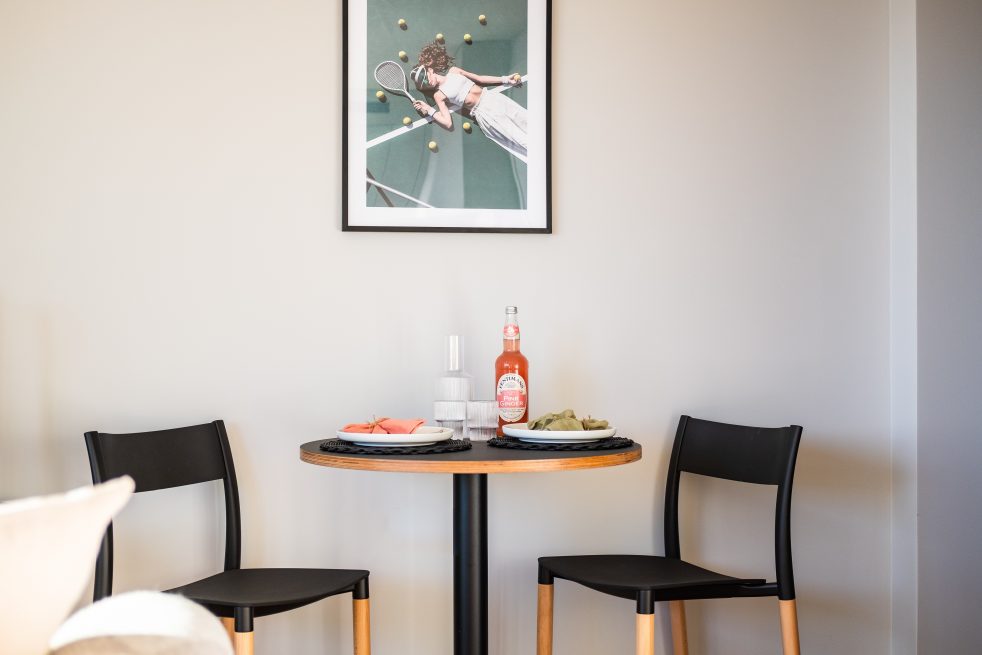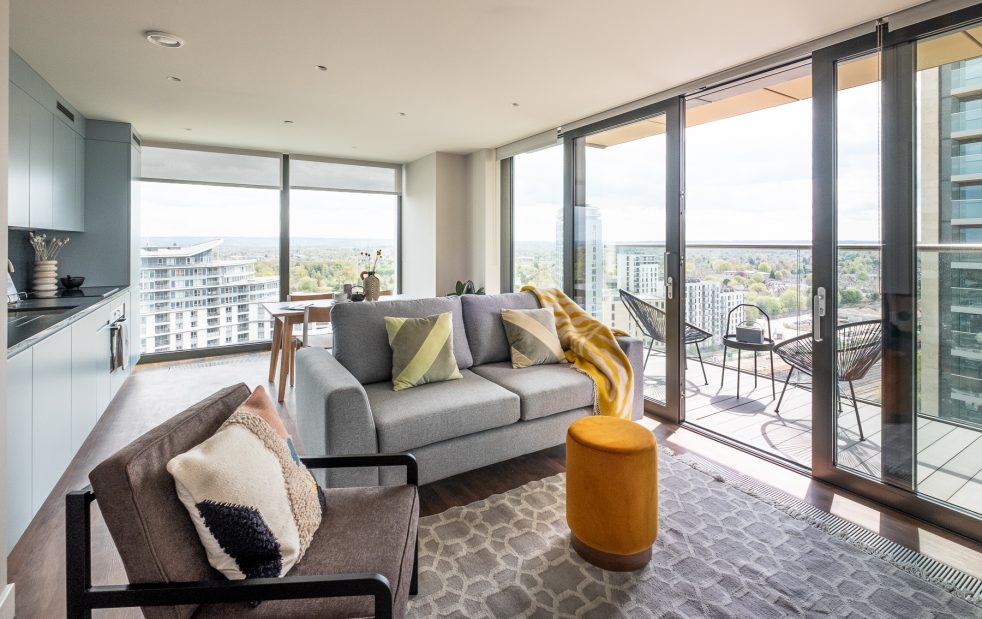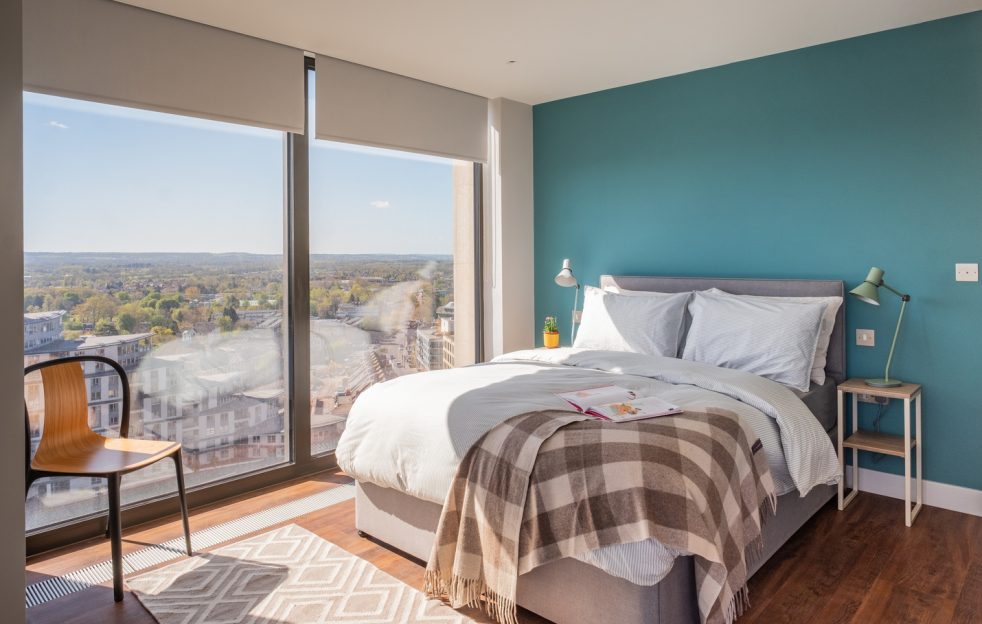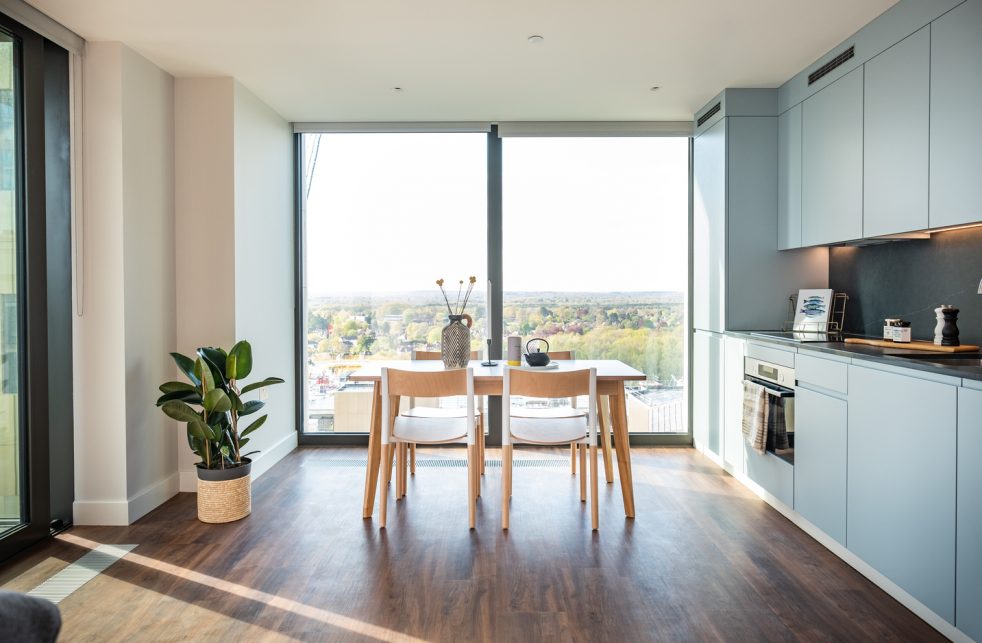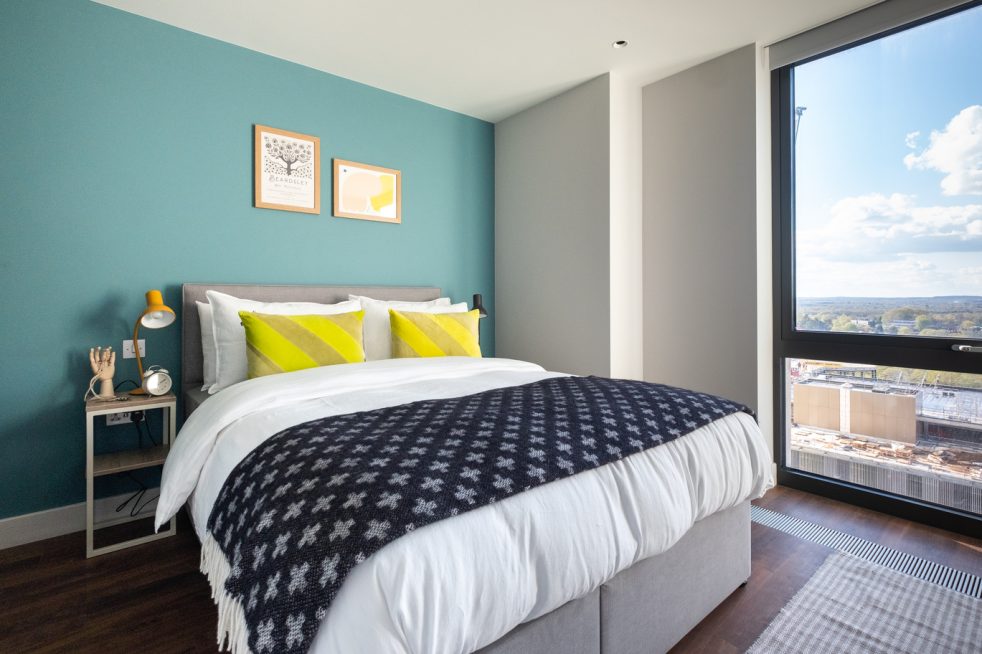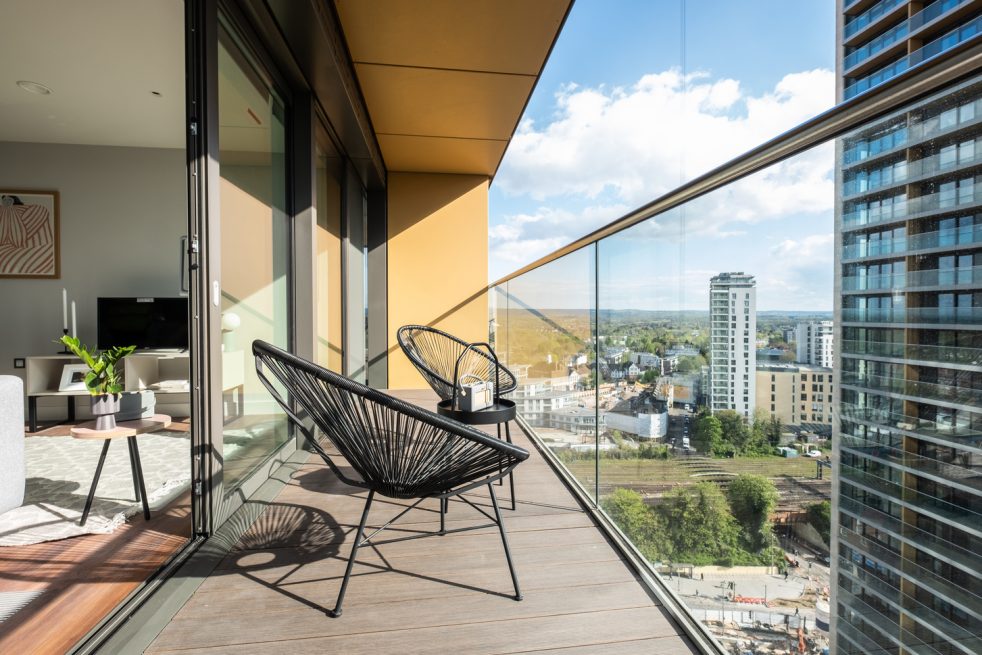 Ready to Move Into Your One-Bed Apartment Now?
You won't have to worry about paying large deposits at the beginning of your tenancy at The Marches.
That's because we've teamed up with the rental deposit solution people at Flatfair to help offer our tenants a better way of getting into their dream rental homes.
Rather than paying huge deposits that have to be processed before you can even get your keys in hand, Flatfair offers tenants a way to move in at more affordable prices that is more secure and innovative.
A one-off check-in fee costing about the same as a week's rent during your initial move-in will allow you to have access to your home much quicker and easier.
You are never left with hundreds of pounds of your own money locked away over the years because all outstanding payments are made immediately at the end of the tenancy – and never worry about hidden fees creeping up on you.
Just speak to one of our agents to see how you can use Flatfair to make your move-in speedier than ever.
Book a viewing